Most relationships in WWE don't work. Especially if it is one where the work-home balance is constantly in flux. One of the only in-ring and off-ring relationships that have been successful in the WWE is the one between Triple H and Stephanie McMahon.
Triple H was one of the finest prospects in the promotion in the late 90s and early 2000s. However, dating the boss' daughter did in fact raise a lot of eyebrows back when it happened. 
In the most recent chapter of 'Undertaker – The Last Ride', Triple H opens up about how Mark Calaway 'The Undertaker' was one of the most supportive people with respect to his relationship with Steph.
The Undertaker's friendship with Triple H
"He was a locker room leader and a sounding board for things. When Steph and I got together and started to have a relationship, the guy I talked to about it was Taker. He was one of the most supportive guys of it. He was like, 'Screw everybody and their opinions. You know what you bring to the table and so do I. If they don't like it, that's their problem," said Triple H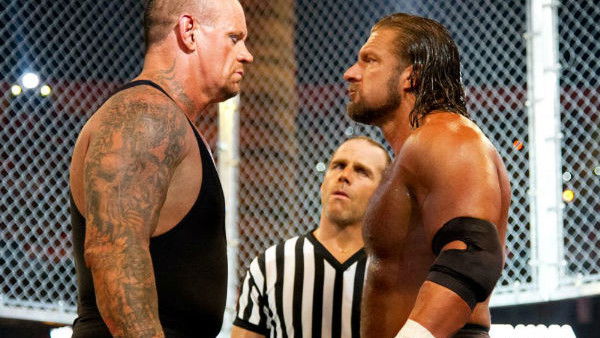 Triple H also spoke about his friendship with The Undertaker, and how it was unlike any other. He explains, "Do we call each other every day and see how each other's lives are going? No. But I think he knows, if he ever needed anything, he could call me, and I would be there. That goes both ways."
The support Mark showed to the 50-year-old, brought the two superstars closer together. This eventually culminated in them having their Hell in a Cell match, which was one of the most iconic Wrestlemania bouts ever. 
Also Read: "I Was Struck by the Tone of it"- Shawn Michaels Responds to The Undertaker
"If you walk into the locker room, the one guy who could relate to everything you've been through in the last 20-25 years was Taker. We don't have a day-to-day buddy-buddy hangout, but I could look over and see him in Gorilla., see that he's in his own head, and talk to him about it."
Triple H and Stephanie McMahon have been married since 2003, and are still going strong.