Triple H Reveals the Reason Behind Vince McMahon's Rare Public Appearance
Published 07/10/2021, 8:41 AM EDT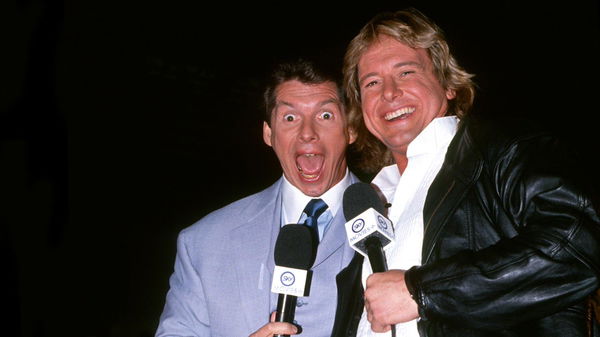 ---
---
The CEO of WWE, Vince McMahon, is a very private person when it comes to making public appearances outside WWE. The world has rarely seen Mr. McMahon outside a WWE ring and when they do, it's priceless.
ADVERTISEMENT
Article continues below this ad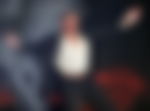 On June 26, Vince McMahon was seen in a picture posted by comedian Donnell Rawlings backstage at a Dave Chappelle show in Connecticut. The world of wrestling fell into a frenzy, and everyone had questions upon questions. Speaking to "The New York Post", Triple H explained his father-in-law's actions. He said,
ADVERTISEMENT
Article continues below this ad
"We all find Dave Chappelle, much like the rest of the world, I think, as incredibly entertaining and funny and we're big fans," Triple H added. "And there was a rare opportunity where he was going to be in town, we all had an opportunity to have a few moments where we weren't going to be working for a minute and we could also go see him. It sort of kind of was one of those things where we all went to each other at the same time — 'Hey, I saw Chappelle is going to be doing some shows.'"
The fans were undoubtedly surprised to see Mr. McMahon outside WWE in such a manner. The fans know that he rarely makes an appearance if any at all, so it was a delightful sight for them. We really hope to see more from the boss in the future.
ADVERTISEMENT
Article continues below this ad
Watch This Story –Kurt Angle, Ronda Rousey and More: WWE Superstars Who Competed in the Olympics
Triple H doesn't think Vince McMahon is unapproachable
During the interview, 'The Game' also spoke about how he finds it funny that people have this perception of Vince McMahon being intimidating. He states that McMahon is a normal human being. The persona that people have placed upon him is funny, but Vince is also very private.
Triple H continued that often when McMahon goes to a concert, people don't often see photos from it. He also added that, in fact, they took pictures with a lot of people that night, and this was the one photo that came out. He was kind of surprised himself.
We can't blame the fans for acting the way they are acting. Seeing the "big bad" authority of WWE outside the company laughing and smiling is like finding a needle in a haystack. But when the fans do get to see it, the reactions are priceless.
Vince McMahon has made WWE what it is today. Without his constant watchful eye, we don't think WWE would have been the multimillion-dollar entertainment company it has become.
Aside from money, the company has also brought joy and happiness to millions of homes and inspired generations to pursue wrestling as a career and make a name for themselves.
The world of wrestling and wrestlers really owe Vince McMahon a big one.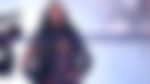 ADVERTISEMENT
Article continues below this ad
What are your thoughts? Comment down below and let us know!