"I Keep in Touch"- Ronda Rousey Talks About a Potential WWE Return
Published 11/24/2021, 11:29 AM EST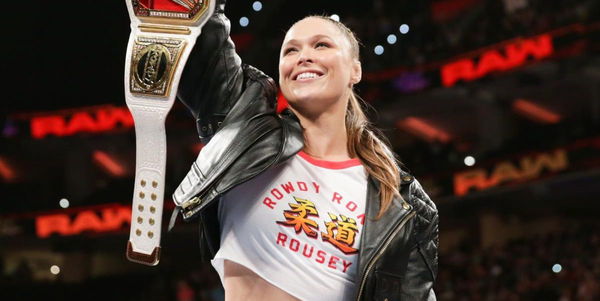 ---
---
Ronda Rousey signing for WWE was the one for the books. Even before her debut, she faced much criticism from wrestling critics, but the former RAW women's champion proved everyone wrong.
ADVERTISEMENT
Article continues below this ad
She made history left and right and did all that while respecting professional wrestling culture. All that Rousey did led her to become the main event of WrestleMania 35.
Rousey, unfortunately, after her WrestleMania 35 match, was not seen in WWE again. Neither did she wrestle, nor did she make any appearances.
ADVERTISEMENT
Article continues below this ad
Ronda's fans were confused about what had happened to her, considering she had one hell of a run in 2019. However, she revealed one of the main reasons she left on Steve-O's "Wild Ride" podcast.
The former Olympic medalist said, "So it's just like… what am I doing it for if I'm not being able to spend my time and energy on my family, but instead spending my time and my energy on a bunch of f***ing ungrateful fans that don't even appreciate me?"
"I love performing. I love the girls and being out there… but I was just like, 'f*ck these fans, dude." Rousey said.
The fans' fickle nature frustrated her and is valid because she made a massive transition to wrestling. Fans kept knocking her down and booing her at every chance they got.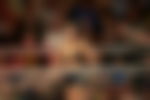 But the WWE business requires thick skin. If you don't have thick skin and the urge to prove fans wrong, then WWE isn't for you.
However, the main reason Ronda left was that she wanted to start a family with her husband.
She welcomed a beautiful daughter last month, and her name is La'akea Makalapuaokalanipo Browne.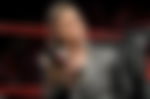 Ronda Rousey believes she's not under a WWE contract
The former WWE Raw Women's champion is unsure if she's still signed to WWE.
During her live gaming stream on Facebook, a fan asked Rousey if she's still under a WWE contract. Her response was confused because she doesn't know if she's still signed to WWE.
"[Person in chatroom] is asking if I'm still under contract with WWE. I technically — I don't think I am. But who knows?" (H/T POST Wrestling)
She said that her contract was a question for her lawyer. Wrestling is not her priority right now because Rousey is very busy with her daughter.
 

View this post on Instagram

 

In the same live stream, another fan in the chatroom asked if she contacted Triple H for her return. The former UFC fighter said she has had no contact with The Game since September.
"I hadn't talked to Triple H since before he had his — he had like heart surgery or something. Hope he's doing all right."
ADVERTISEMENT
Article continues below this ad
Triple H had some health complications in September, which is why Rousey hasn't been in touch. However, Ronda noted she was still in contact with Stephanie McMahon to send baby pictures to her.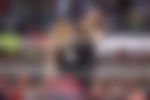 "I keep in touch with Steph because she's sweet, and we send each other baby pictures."
ADVERTISEMENT
Article continues below this ad
It is unclear if Rousey will ever return to WWE, but nothing's for sure. Congratulations to Ronda Rousey on the birth of her daughter!
WATCH THIS STORY: WWE Raw Results: Fan Attacks Seth Rollins, New Champions Crowned, Big E Retains, and More