WWE: Triple H Welcomes Fifteen New WWE NIL Program Recruits With A Special Message
Published 12/09/2021, 7:00 AM EST
By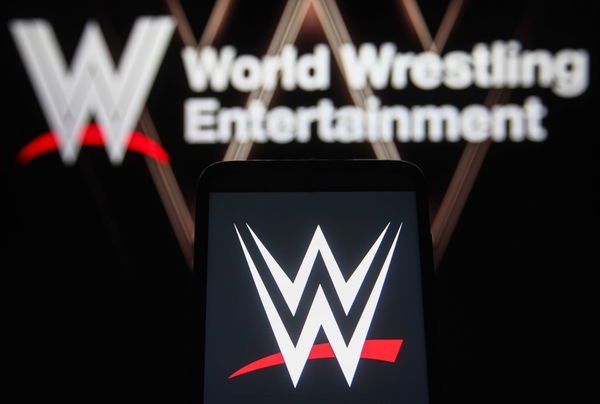 WWE and college athletes are a match made in heaven. The company has a history of signing athletes straight out of graduation or even while they're completing their degree.
That partnership has taken a giant leap forward with the all-new WWE's 'Next In Line' NIL Program. It is a program designed especially for athletes, enabling them to monetize their names, images, and likeness. WWE created it after the NCAA regulations came into play back in July.
ADVERTISEMENT
Article continues below this ad
The program aims to create more future WWE superstars as they have access to the Performance Centre to train.
WWE recently unveiled their first class of NIL recruits from all over the country. The first athlete to be signed to the program was the Olympic medalist Gable Stevenson, an amateur wrestler.
Carlos Aviles—Track & Field
Aviles is a 6 foot 6 giant who is a sophomore at Ohio State University, majoring in Psychology. He is a 305-pound track and field athlete and is 20 years old.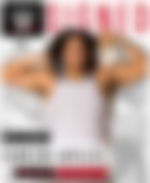 Carlos is an overachiever as he was his hometown's track and field athlete of the year in 2018 as a junior in high school. He was number 2 in the entire country in shot put and number 3 nationally in discus throw as a high school junior.
He is what Vince McMahon would love to have in the WWE roster.
Cavinder Twins—Basketball
Haley and Hanna Cavinder are basketball players from Fresno State University. Being twins, they're both 5'6 and are big TikTok stars with a following of almost four million.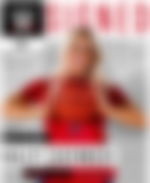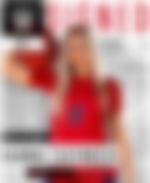 They are already massive teen sensations, and with WWE, they can reach out to millions more. We bet you feel serious Bella Twins' vibes here!
AJ Ferrari—Amateur Wrestling
AJ is a 20-year-old amateur wrestler who studies at Oklahoma State University. He stands at 6 feet and weighs 200 pounds. Ferrari is also the reigning NCAA Division I National Champion and a top-ranked wrestler in high school.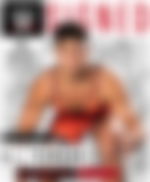 He and Stevenson have quite the history, from opposing each other to becoming good friends. It will be interesting to see the future of both wrestlers in the squared circle.
Lexi Gordon—Basketball
Lexi is an esteemed basketball player from Duke University and is six feet tall. She was also an All-American in 2017.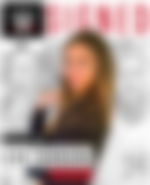 She appeared in 47 games with Texas Tech in her two seasons with 45 starts. Gordon is 22 years old.
Aleeya Hutchins—Track & Field
Hutchins is a 5 foot 5 track and field athlete from Wake Forest University. She hails from Canada, is an 800-meter specialist, and holds her school's record of 2:04:73.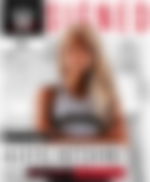 Aleeya is currently a college junior, making her 20 years old. She is also a prominent personality on TikTok with over one million followers. S also hosts a talk show on Instagram called Tap In, where she interviews famous athletes.
John Krahn—Football
John Krahn is 7 feet tall and weighs 400 pounds. He plays football for Portland State University and is also the biggest player ever in their team.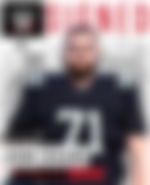 He competed in 12 games on special teams and played the offensive lineman position. WWE has a future Brock Lesnar on their hands!
Glen Logan—Football
Glen Logan is a 6-foot-5, 305-pound football player from Louisiana State University. He is 23 years old and plays the position of defensive tackle.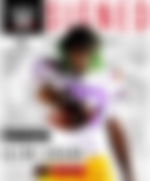 Glen Logan is a regular starter and is in his 4th year playing on the defense. He has played 45 games and started in 31 of them.
Isaac Odugbesan—Track & Field
Isaac Odugbesan is a Nigerian athlete who stands at 6-foot-4 and weighs 275-pound. He plays for the University of Alabama and is a South-Eastern (SEC) champion in the shot put.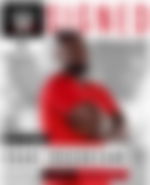 He is the first athlete from his college since 1980 to become SEC champion and holds his college's second-best record of 20.22 meters.
Mason Parris—Amateur Wrestling
Mason Parris is a wrestler from the University of Michigan and is 6'2. A two-time All-American and a runner-up at NCAA Championships with a 4-1.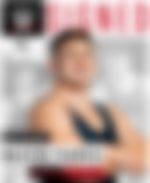 Parris also wrestled Gable Stevenson but lost in the heavyweight category.
Masai Russel—Track & Field
Masai Russel is a 5-foot-5 track & field athlete from the University of Kentucky. She has competed in the Olympic team trials and was the first-team All-American in the 4x400m relay.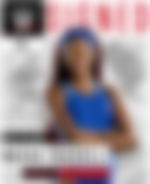 She was also in the second-team All-America in the 60m hurdles and finished in 15th-place.
Jon Seaton—Football
Jon Seaton is a football player from Elon University. A New Jersey native who stands at 6-foot-1 and weighs 285-pounds. He plays in the position of an offensive lineman and is a freshman.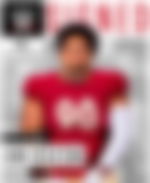 He has started no games for his team, but the future is bright for him.
Joe Spivak—Football
Joe Spivak is a 6-foot defensive linesman from Northwestern University. He has been playing for the team since 2017  and is also a starter.
He was voted as the team captain for 2021-22.
Dalton Wagner—Football
The 23-year-old Dalton Wagner is a 6-foot-9 football player from the University of Arkansas. In 2020, he played eight games and started in the final five.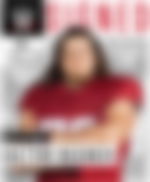 Wagner has been the Razorbacks' starting right tackle since the middle of the 2020 season.
Riley White—Track & Field
Riley White is a 5-foot-6 track and field athlete from the University of Alabama. She has cleared a career-best of 3.89m in the pole vault at the SEC Championships.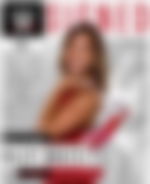 She is currently 21 years old.
Triple H congratulates the WWE NIL program recruits.
ADVERTISEMENT
Article continues below this ad
Triple H welcomed the recruits on Twitter and said some inspiring words. He tweeted, "This class of young athletes represents the development in @WWE's recruitment process and showcases those who are next in line to become the next generation of #WWE Superstars! @WWERecruit"
ADVERTISEMENT
Article continues below this ad
These signings are huge for WWE because some athletes appeal to a whole new audience generation. It will also open doors for many more opportunities for WWE and college athletes.