Who are the Owners of WWE Besides Vince McMahon?
Published 07/21/2020, 9:29 AM EDT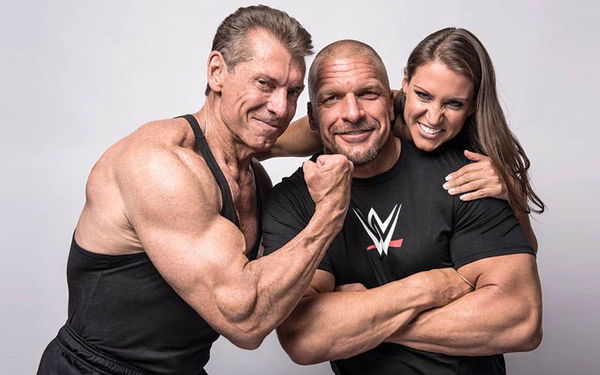 ---
---
WWE is one of the most popular and successful businesses not only in America, but in the world. The massive size and reach of the company makes it a very powerful player in the market.
ADVERTISEMENT
Article continues below this ad
The CEO and Chairman of the Company, Vince McMahon, is the driving force behind the success of this company.
ADVERTISEMENT
Article continues below this ad
While McMahon does own the company, he surely can't control all of it. Or can he?
A lot of companies and individuals have stakes in this behemoth company. Its rise and fall essentially depend on some of these stakeholders.
The majority shareholder in the company is unsurprisingly Vince McMahon himself, holding a mammoth 48.09% stake in the company. This gives him 70.5% of the voting power as well.
As you can see from the picture above, the McMahon family owns an additional percentage of stake in the company, on top of Vince McMahon's majority shares.
Vince McMahon and family control more than half of the ownership of WWE
Combining the McMahon Family's total ownership, including Linda, Shane, and Stephanie McMahon and Paul Levesque (Triple H), they command a 55.31% ownership of the company.
As of 2020, the second-largest owner is arguably Lindsell Train Ltd., which has a 19.78% stake in WWE, growing a lot from it's 7.23% in 2016.
The Vanguard Group Inc. now also holds 9.43%, compared to its 4.77% as of 2016. BlackRock Fund Advisors has grown by roughly 6% to have an 8.12% stake in the company.
Apart from the McMahon family's stake, the rest of the shares can be openly bought and sold on the stock market. Investments have grown in the company now that it is expanding its global base.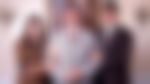 ADVERTISEMENT
Article continues below this ad
Vince McMahon, having a gigantic net worth of 2.2 billion USD, remains in the driving seat of his company. He has brought the company a long way and has fulfilled the vision of his grandfather, who started the company.
The pandemic has caused a big dent in the revenues of WWE. The company has had to make a lot of budget cuts.
A lot of Superstars and backstage crew have been laid off as emergency measures. The stakeholders have been knocking on McMahon's door repeatedly due to the drastic drop in RAW viewership ratings.
ADVERTISEMENT
Article continues below this ad
Rest assured, Vince McMahon is safe where he is, with no other figure competing with his stake in the company. WWE is growing bigger every day, and it's worth will only increase with time.