'Trying to be Slick With The Rock': Dwayne Johnson's Father Made His Bank Account $100,000 Lighter With a Savage Demand
Published 09/01/2022, 3:00 PM EDT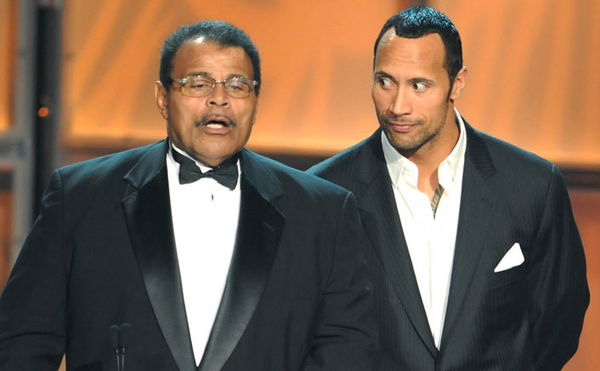 Dwayne Johnson is a third-generation pro wrestler from his family. Johnson got the knack for wrestling and showmanship from his father, Rocky Johnson. But one time, the father of 'The Most Electrifying Man In the Sports Entertainment' made him spend $100,000 (approx) on his request.
ADVERTISEMENT
Article continues below this ad
Rocky Johnson was the first black person to win a Tag Team Championship with his partner Tony Atlas in the history of WWE. He had a memorable career in the pro wrestling business. He was recognized as Soulman by his earlier WWE fans.
ADVERTISEMENT
Article continues below this ad
The bond between The Rock and his father was very close until his demise on January 2020. On a talk show, 'Jimmy Kimmel Live!' DJ told the story about how his father tried to lure him into buying a car, innocently. 
"He's (Rocky Johnson) a tough guy, right, and he had his hip done. And I get a call from him and he's like 'Hey how you doing?' […] and I said hey what's going on? He said, 'Well, the doctors said that the bucket seats in my car would be much better if the car was a Cadillac Escalade.'" Johnson laughs "I thought it was the funniest s**t I ever heard. […] He was trying to be slick with it and I'm like, just stop laughing. You got it."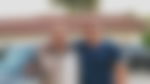 Dwayne Johnson stated the fact that he brought he gifted his father a Ford Explorer worth $50,000(approx.) last Christmas. But The Rock never steps back to spend a little extra when it comes to the happiness of his loved ones. So, Johnson brought his father a Cadillac Escalade worth $100,000(approx).
Dwayne Johnson's generosity towards his loved ones
DJ never hesitates when it comes to spending a little extra from his pocket to make someone smile. A couple of months ago, Johnson gifted his cousin and Tamina Snuka a house and a brand new car. The Raw female superstar broke down after seeing the lovely gesture from DJ.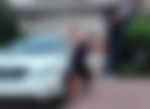 According to The People's champ, Tamina was working day and night nonstop for years and he wanted to bring a little stability to his cousin's life.
ADVERTISEMENT
Article continues below this ad
This was not the first time Johnson did something like this. He once gifted his custom truck to an army veteran. On the premiere of Red Notice, Johnson gifted his custom truck to a veteran who was going through some tough times in his life. The Veteran was in tears after seeing such a sweet gesture from his favorite star.
Dwayne Johnson had done a lot of charitable work after his successful career in Hollywood. From donating to charities to making his friends, family, and fans happy DJ do it all. Currently, Johnson supports almost a dozen charitable trusts.
ADVERTISEMENT
Article continues below this ad
DJ has really proven himself as the People's Champion with all his goodness. Certainly this is one of the reasons behind him being the most influential celebrity in Hollywood right now.
Watch This Story: Dwayne Johnson's Top 6 highest grossing movies