Twelve Reasons Why Charlotte Flair is the G.O.A.T of WWE
Published 08/23/2021, 7:30 AM EDT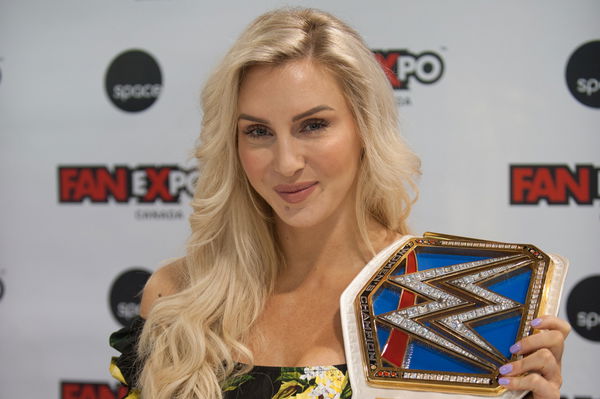 ---
---
'The Queen' Charlotte Flair is on top of the women's division once again. She won a hard-fought battle at last night's SummerSlam PPV and defeated Nikki A.S.H. and Rhea Ripley.
ADVERTISEMENT
Article continues below this ad
Her latest win at SummerSlam made her a 12-time women's champion, which is by far more than any female superstar of past and present.
ADVERTISEMENT
Article continues below this ad
Let's have a look at 12 reasons Charlotte Flair is the real 'Queen' of the women's division.
The Real Queen of the women's division
When it comes to picking out top performers in the Women's division, many people think about 'The Man' Becky Lynch and Sasha Banks; however, people forget that 'The Queen' Charlotte Flair has been putting out bangers ever since she debuted on the main roster.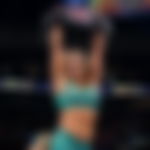 Charlotte was already the Divas Champion while the aforementioned female superstars were still mid-carders, and jobbing out to top-tier female superstars like Paige and Natalya.
Charlotte Flair: Empress of SummerSlam
You don't earn your status as one of WWE's finest wrestlers without boasting an awe-inspiring legacy.
With her latest win against Nikki A.S.H. and Rhea Ripley at the SummerSlam PPV in Las Vegas, Flair continued her spotless record at the biggest PPV of the summer since fighting on the PPV since 2015. She's beaten the likes of Becky Lynch, Sasha Banks, The Bella Twins and even the legendary Trish Stratus.
Impeccable pay-per-view records
Charlotte Flair was undefeated in her first 15 singles pay-per-view matches. She was simply not bowing down to anyone. She defeated the likes of The Bella Twins, Paige, Becky Lynch, Natalya, Sasha Banks, and Bayley to solidify her legacy in the women's division.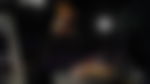 Ending the monumental streak of Asuka
'The Empress' Asuka dominated the women's division for a staggering 914 days, where she was undefeated until she met 'The Queen' Charlotte Flair.
Things changed at the biggest PPV of the year at WrestleMania 34 when Charlotte Flair became the reason for Asuka's first defeat on the WWE roster when she grabbed the SmackDown women's championship from her.
Charlotte Flair retired Trish Stratus
Ric Flair lived by one notion during his prolonged wrestling career: 'To be the Man, you've got to beat the Man'; and her daughter Charlotte did just that.
Flair defeated the legendary female wrestler of all time – Trish Stratus at the SummerSlam PPV in 2019; hence, retiring her once more and solidified herself as the 'Ultimate Queen' of WWE.
Main eventing WrestleMania
'The Queen' became the first female to headline a WrestleMania alongside Becky Lynch and Ronda Rousey; however, Charlotte couldn't win that one, but her performance was just exceptional.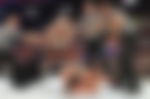 Talk that Talk
Just hand a microphone in Flair's hands to see the magic happening. Just like her father, Charlotte can cut some exceptional promos. It doesn't matter if she's a heel or a babyface, she knows how to work the crowd.
Her latest promos against Nikki A.S.H. and Rhea Ripley, in which she decimates Nikki with just her words, is a sight to behold.
Genetically Superior
The reason for Charlotte's success in a squared circle is because of her splendid in-ring and years of training, but what accelerates her growth as an overall performance?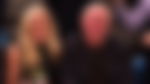 It is because she is the daughter of the 'Nature Boy' Ric Flair, who is remembered and respected not just in WWE or in a particular territory but the whole wide world.
Grand Slam Charlotte Flair
You are a champion in all senses when you win every championship a wrestling promotion offers. 'The Queen' did just that after she won the WWE Women's tag team titles from Nia Jax and Shayna Baszler back in 2020.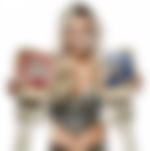 What's the difference between Charlotte and other female Grand Slam champions? Flair is the only female superstar to have won the Divas Championship back in 2015.
Charlotte Flair has been writing history from day one
Charlotte has worked hard ever since she joined WWE. Working her way through NXT to headlining WrestleMania, she has come a long way.
Charlotte became the first female wrestler alongside Sasha Banks to main event a PPV back in 2016. She was also involved in the first-ever women's Hell in a Cell match.
Record-breaking Women's Championship reign
With her latest at last night's SummerSlam PPV from Las Vegas, Charlotte became the most decorated female superstar on the roster. She is now a 12-time world champion and closing in on her father's record of 16 championships.
ADVERTISEMENT
Article continues below this ad
Awe-inspiring move set
Back in the Ruthless Aggression era, divas would have an uninspiring set of moves. But ever since the women's division started developing and improving, we have witnessed female superstars who can pull off breathtaking moves in a match.
ADVERTISEMENT
Article continues below this ad
The same is with Charlotte; she has a plethora of moves and not just traditional transitioning moves. Along with her Figure-8 Leg Lock, she delivers a spear as her finisher. However, her attacks are not limited to the ground; with her awe-inspiring moonsault from top rope as well.