Twitch Bans Former WWE Divas Champion Paige After Copyright Infringement
Published 05/28/2021, 7:45 AM EDT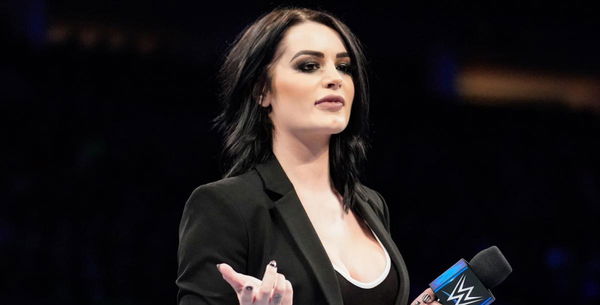 ---
---
In some shocking news, former WWE Divas Champion Paige was reportedly banned from streaming platform Twitch. The news came right after she hosted a watch party for the classic movie, "Dumb and Dumber."
ADVERTISEMENT
Article continues below this ad
Paige, who goes by SarayaOfficial on Twitch, was hosting an Amazon watch party with her viewers when the stream cut off mid-stream. Streamer Bans, a Twitter account that tracks bans, was first to take cognizance of the situation.
She previously streamed the 1986 movie Labyrinth as well. But this ban was probably due to copyright infringement. A user pointed out that she most likely got "DMCA'd by a rights holder for watching Dumb & Dumber on stream."
ADVERTISEMENT
Article continues below this ad
The movie is not eligible for Watch Parties on Twitch. Streamers on Twitch are generally allowed to host watch parties for several movies on the Amazon-owned platform, but the Jim Carey classic does not qualify.
For those wondering, she was likely DMCA'd by a rights holder for watching Dumb & Dumber on stream. Dumb & Dumber is not a movie eligible for Prime Watch Parties on Twitch. The blue "Watch Now" button indicates what you can stream on Twitch with no issues. pic.twitter.com/E3UrbnSoar

— AnEternalEnigma (@AnEternalEnigma) May 28, 2021
The former Divas Champion joined the streaming platform last year and quickly became one of the top wrestling personalities on the platform.
Twitch bans can generally go up to thirty days, with multiple violations leading to an indefinite suspension. Since this is Paige's first violation, she is likely to come back soon. As of this write-up, Paige's account remains banned.
Paige recently revealed her career goals
Paige joined Renee Paquette on her "Oral Sessions" podcast. She has been sober for three years and credited her current boyfriend, lead singer of Falling in Reverse, Ronnie Radke.
Because of her sobriety, Paige can extensively focus on her career now.
"Even though I'm still in WWE, I feel like my own boss at this point," she talked about her career outside of WWE. She is also working on a secret project.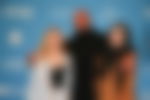 "I do have Twitch, and I'm doing something else that obviously you're (Renee) aware of, but no one else is. I've been in a lot of meetings, and I can't wait to share it eventually with everybody. But I'm also doing a book as well, which I'm really excited about. I've been writing down notes and stuff. I feel like I'm in a wonderful space to do it. It's about time."
ADVERTISEMENT
Article continues below this ad
Paige was forced to retire from in-ring competition after a life-threatening neck injury. Since then, she has been in non-wrestling roles in WWE.
"[It's about] growing up and everything. I'm even making it a two-book series 'cause I'm like I have so many stories. It's stories that'll shock people–it's what I thought was normal, but it isn't normal to most people. It's not bad; I've just experienced a lot of things."
Paige had ventured out of WWE with her own clothing and makeup line. She is also a former owner of the coffee company, The Dark Gypsy. She also had her biographical film Fighting with My Family released in 2019.
ADVERTISEMENT
Article continues below this ad