Twitter Skeptical as Bret Hart Enters NFT Marketplace with a Massive NFT Project
Published 01/12/2022, 9:00 AM EST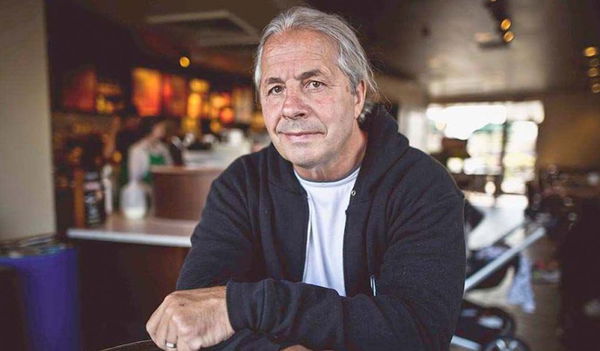 ---
---
WWE Legend Bret Hart enters the world of NFTs. NFT works have become popular these days with many big personalities owning them.
ADVERTISEMENT
Article continues below this ad
Recently, WWE Legend Bret Hart announced his big NFT project. The NFT project is named "Bret Hart's Cartoon World!" In a recent tweet, he talked about the NFT that he has been working on for a long time, since Spring to be precise. Moreover, he announced its first release AMA Live on his discord server.
I'm excited to announce my upcoming NFT Project, Bret Hart's Cartoon World!

I've been working on this since the Spring and can't wait to share the details with all of you.

Our First Live AMA will be Monday @ 8PM EST on Discord.

JOIN OUR COMMUNITY! ⬇️https://t.co/Z1B6590nTD pic.twitter.com/lRCiPiFOpz

— Bret Hart (@BretHart) January 11, 2022
ADVERTISEMENT
Article continues below this ad
It is quite astonishing that many personalities have taken an interest in NFTs, including Bret Hart. However, wrestling fans are not happy with Bret Hart's NFT project. Fans took to social media and shared their candid views on Bret Hart's new project.
Chiefly, the overarching sentiments that fans shared pertained to the fact that wrestling fans didn't expect Hart to dabble in such a project. The word 'disappointment' was featured quite often in the tweets of fans.
I would expect this from Shawn, but this is so much more disappointing.

— Tay (winterized) (@GrizzlyPhantoms) January 11, 2022
Ugh. Creating things just to destroy the environment. Very disappointed in you Bret.

— Ron (@morph1138) January 11, 2022
As a fan I'm disappointed but I'm not surprised if you did Cartoon World as a book I'd buy it a vid for sale? Done. This nft garbage? Absolutely not there is nothing unique or exclusive or interesting about the "new" Ponzi scheme. But hey you do you man.

— The vampire of time & memory (@ezlkill) January 12, 2022
The NFT culture has grown widely in the past year but also it has disrupted the money market with this new asset in use. With the NFT project, many fans compared Shawn Michaels and Bret Hart once again.
Watch This Story: Roman Reigns' Spear to Brock Lesnar's F5: Most Devastating WWE Finishers of 2021
The net worth of Bret Hart
The WWE legend has bagged some insane amounts of wealth with his endeavors outside the squared cirlce. Right from his WWE days, Bret Hart made a lot of money with his fame and wrestling skills.
He was one of the most decorated superstars in the New Generation Era. Bret "The Hitman" Hart had an immense fan following with many marquee matches with WWE Legends like Shawn Michaels, Hulk Hogan, Stone Cold Steve Austin, and many more.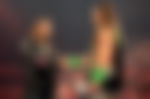 According to Celebrity Net worth, Hart's income is around $7 million. Most of his income comes from wrestling, acting, and writing jobs. Moreover, he also bags a huge amount with his Calgary Hitmen of the Western Hockey league. He was among the highest-paid wrestlers during the mid-90s. In 1997, he took a salary of around $2,500,000 from his contract with WCW.
ADVERTISEMENT
Article continues below this ad
Recently, he got inducted into Canada's Walk of Fame, a big honor for Bret Hart. In 2022, he invested most of his wealth in many side projects and real estate. Moreover, his recent NFT project also cost him a good amount of money for investment.
ADVERTISEMENT
Article continues below this ad
The 5-time WWE Champion's new NFT Project "Bret Hart's Cartoon World!" airs live on the discord channel on Monday. Do you think it's a good undertaking by Hart? Tell us in the comments.