Brock Lesnar Had an Honest Answer When Asked to Pick Between Vince McMahon and Dana White: "They Both Have…"
Published 09/26/2022, 3:26 PM EDT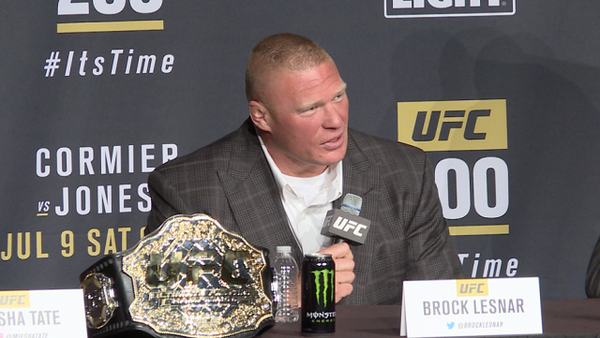 The Beast Incarnate had a long and diverse career so far. Brock Lesnar is considered a fatal combat sports individual. Other than combat sports, Lesnar had also played in the NFL. But Lesnar received the spotlight of success from the WWE and UFC. Lesnar has made a huge name for himself in the last two decades while switching between these two promotions.
ADVERTISEMENT
Article continues below this ad
Dana White and Vince McMahon, are both recognized for running the biggest promotion in their respective sports. Both individuals are incredible businessmen and know how to run a promotion. Even though Vince McMahon is retired, his fans still consider him the best pro wrestling promoter. 
ADVERTISEMENT
Article continues below this ad
In his conversation with muscle and fitness, Brock Lesnar gave a moral answer when asked to pick between Dana White and Vince McMahon. "They both have a lot to offer. They both took their companies to a new level. They're shrewd businessmen. I think they want to produce the best product with the best talent, and I don't have a bad word to say about either of them."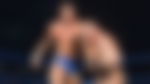 By not choosing either of the sides, Lesnar honored both the promoters. Brock Lesnar is currently signed with the WWE. Recently the 45-year-old superstar walked out of the SmackDown taping after Vince McMahon announced his sudden retirement.
Brock Lesnar's workout routine
ADVERTISEMENT
Article continues below this ad
In that same interview, when Brock Lesnar was asked if he was concerned about the upcoming superstars, he had a hilarious response. "I don't want to delegitimize the younger stars, but there's not one person in that locker room who can even attempt to hold my jockstrap." Lesnar never backs down from showing that he is the best in business. Maybe The Besat is too proud of the intense workout routine he follows.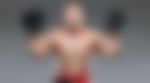 Brock Lesnar revealed his extreme workout routines where he follows a two-day-on, one-off split strategy. Lesnar gives day 1 of his workout to his chest, shoulders, and triceps, and day 2 is for his back and biceps. A day for leg workouts. Other than that daily cardio, a mix of jump rope, and a run on the treadmill, when it's too cold to go outside. The Beast clearly lives up to his name when it comes to working out.
ADVERTISEMENT
Article continues below this ad
Watch This Story: From The Undertaker to Brock Lesnar superstars who kicked in the greatest finishers of all time
Brock Lesnar is still a hardworking athlete at the age of 45. He has worked with the biggest promotions in combat sports and left his mark there.