UFC Legend Henry Cejudo Training with Chavo Guerrero Ahead of Potential WWE Debut
Published 04/18/2021, 8:00 AM EDT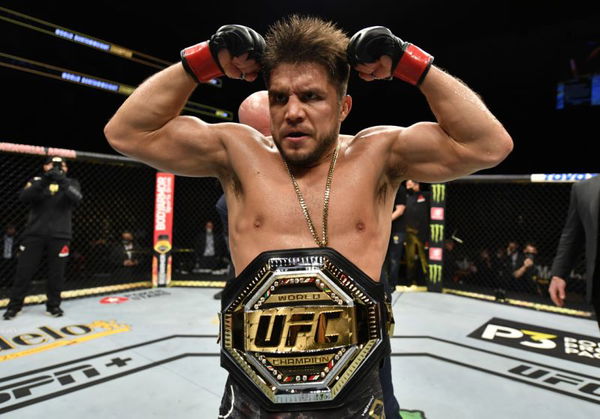 ---
---
UFC stars and MMA legends have often found success in the wrestling world. From Ronda Rousey to Ken Shamrock, the knowledge possessed by MMA fighters is extremely valuable in the squared circle. As for Henry Cejudo, he might have the best potential run of any former MMA superstar.
ADVERTISEMENT
Article continues below this ad
Henry Cejudo training with Chavo Guerrero
ADVERTISEMENT
Article continues below this ad
Before he dominated the UFC and the world of mixed martial arts, Henry Cejudo was a brilliant amateur wrestler. He even won gold in freestyle wrestling at the 2008 Beijing Olympics.
He employed his wrestling skills in the world of MMA, especially when he won the UFC Bantamweight and Flyweight Championships.
Interestingly, the only man to win titles in two different weight classes is now training to be a professional wrestler. According to TMZ Sports, Cejudo is training with former WWE superstar Chavo Guerrero ahead of what could be his wrestling debut.
"Chavo is a legend, and I have been learning a lot from him. I have really gotten the itch lately as I feel as I am in fighter shape. I have no doubt Chavo can make me into a world champion in professional wresting," said Cejudo.
Chavo also had mighty praise for the former UFC Champion.
"I have trained all types of actors and wrestlers, but it comes very easy for Henry. Henry is an Olympic champion, double champion in the UFC, and I have no doubt that he can be a WWE or AEW Champion. He has great athletic ability and instincts and really hopes at some point he pursues professional wrestling because he has a natural gift."
Can he be as successful as Ronda Rousey?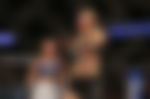 Henry Cejudo is a former Olympian, a two-time UFC Champion, and has potential to be a terrific pro wrestler. Another former UFC legend who made it big in the WWE was Ronda Rousey. She, too, won a Bronze medal at the 2008 Summer Olympics in Beijing; however, she won it in the 70 kg category for judo.
ADVERTISEMENT
Article continues below this ad
Rousey made her WWE debut in 2018 and shocked the world with her wrestling prowess. She won the Raw Women's Championship within six months of debuting and headlined WrestleMania within a calender year of debuting.
If Henry Cejudo follows in Rousey's footsteps, he could be the most successful wrestler to have a UFC background. He may not be a Brock Lesnar, but he will surely be one to watch out for when he inevitably reaches WWE or AEW.
ADVERTISEMENT
Article continues below this ad