"Doesn't Stand A Chance": UFC Hall of Famer Strongly Believes He Could Easily Defeat Brock Lesnar
Published 08/24/2022, 4:00 PM EDT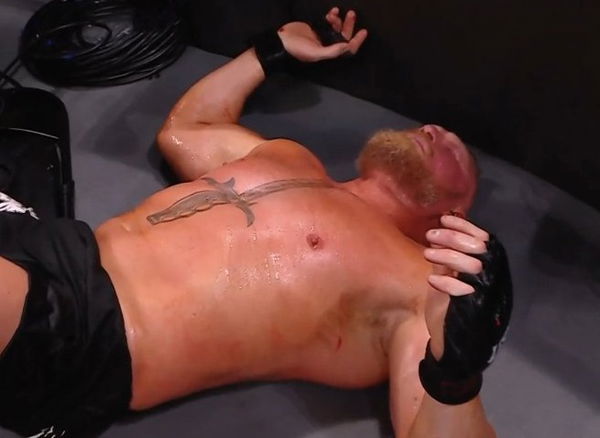 Brock Lesnar is one of the most intimidating men on WWE TV. His presence commands any room, ring, or Octagon he walks into. So it's a bit of a surprise that a world-renowned UFC Hall of Famer would count him as nothing much of a challenge. The UFC fighter that we are talking about has an impressive 17 years career, with some breaks in the middle, in the MMA world.
That UFC fighter has also worked as a pro wrestler for WWE and Impact and he was even inducted into the Hall of Fame of the latter. That fighter is none other than Ken Shamrock. Shamrock is a man known for his ruthless strikes in the WWE in the Attitude Era. WWE fans still remember his feuds with Triple H and The Rock fondly, even today.
ADVERTISEMENT
Article continues below this ad
Ken Shamrock on who would win a fight between Brock Lesnar and himself
When asked who would win a fight between him and Brock Lesnar, at both of their primes, Ken Shamrock said, "It's not about bragging, it's not being better than somebody, but it's about skill sets. There's no question in my mind that at the times when I was in my prime that I was the most well-rounded fighter out there or in the world."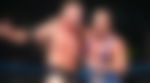 "I was the one who knew Kickbox and Muay Thai. I went to events in Japan and I was a submission specialist going into the UFC for the very first time. So I was the most well-rounded fighter there. Being able to fight a guy like Brock Lesnar, who is a wrestler, who has very limited skills in striking. In my prime and him in his prime, he doesn't stand a chance."
Comparing the two UFC legends
ADVERTISEMENT
Article continues below this ad
Let's compare the career of both of these phenomenal UFC fighters. Both of them have wildly different careers. Shamrock started his MMA career in 1993, which is almost 15 years back when Brock Lesnar started fighting in Hero's.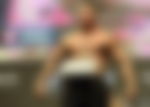 Counting all of his matches, the man has competed in 47 matches of which he won 28, almost all of them by submission. While he only lost 17, most of them were in his later career. Coincidentally during the rise of Brock Lesnar in the MMA world, Shamrock was also the inaugural UFC Superfight Champion and fought in the first UFC tournament on UFC 1. There he lost against Royce Gracie in the semifinals.
ADVERTISEMENT
Article continues below this ad
WATCH THIS STORY: UFC Fighters Who Also Became WWE Superstars
Brock Lesnar, on the other hand, has competed in only 9 fights. Winning 5 and losing 3, the ratio of both men's victories and losses is equal. In addition to that, Brock Lesnar has also held the UFC Heavyweight Championship in the past. Tell us who you think would win a fight between these two fighters in the comments below.