'Is Sid Trending?'- Sami Zayn Compares Conor McGregor Breaking His Leg to WWE Legend Sid's Horrific Injury
Published 07/11/2021, 3:07 AM EDT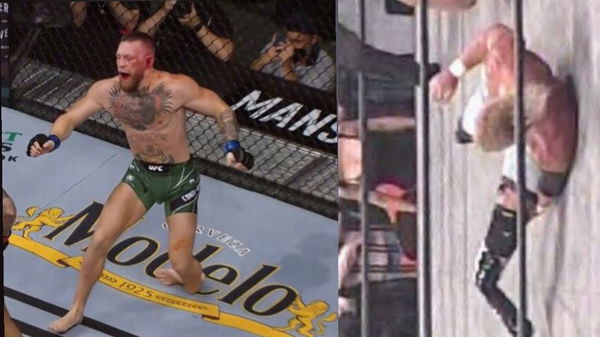 ---
---
At UFC 264, Conor McGregor and Dustin Poirier fought the third battle in an intense, personal trilogy. McGregor went around his usual antics, but it came back to bite him. A horrific leg break cost him against Dustin, and of course someone had to draw that comparison to Sid Vicious.
ADVERTISEMENT
Article continues below this ad
Sami Zayn likens Conor McGregor breaking his leg to Sid Vicious' injury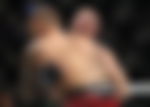 At UFC 261, Chris Weidman broke his foot twenty seconds into his fight with Uriah Hall. The MMA and WWE world rose together in agony as his leg bent around Hall's as he attempted a leg kick. Immediately, comparisons began between his injury and Sid Vicious' injury in January 2001.
ADVERTISEMENT
Article continues below this ad
Coming to McGregor vs Poirier, the former Lightweight Champion suffered a similar injury. In the video, Dustin points out the exact moment Conor injured his leg, but the Notorious did not hesitate to throw another kick. After a ground and pound by Dustin, Conor tried to get back on his feet, only to collapse on it.
Former WWE Intercontinental Champion Sami Zayn took to Twitter imminently, comparing the harrowing injury Sid suffered to Conor's. Although the comparisons are valid, the injury nearly as graphic as what unfolded in January 2001 on the WCW Sin PPV.
Although the comparison is apt, McGregor's injury at UFC 264 would recover a lot faster than Sid's. The legend needed a 17 inch rod inserted into his foot to keep it upright. As for Conor, his recovery period won't last very long. Before you know it, we will see the Notorious back in the octagon, or on Instagram, trashing another fighter.
What happened to Sid in January 2001?
ADVERTISEMENT
Article continues below this ad
The injury to Sid in 2001 remains the most gruesome injury in combat sports history. Chris Weidman's leg break can hold a candle to it, but the visual remains paltry compared to what millions witnessed on TNT in January.
Sid faced Scott Steiner for the WCW World Heavyweight Championship at Sin 2001. Jeff Jarrett and Road Warrior Animal also featured in the match, but the story between Sid and Steiner stood out since the former failed to beat the latter at Starrcade 2000.
WCW management felt Sid Vicious needed to add new moves to his exhausted arsenal. Although this was met with hesitation from Sid, he attempted a big boot from the top rope, a tough move for someone who stood at 6'9. He leaped from the top and landed square on his left leg, splitting it in half.
ADVERTISEMENT
Article continues below this ad