"People Sleep on His Kickboxing"- CM Punk Warns Michael Chandler About Charles Oliveira
Published 05/12/2021, 10:54 AM EDT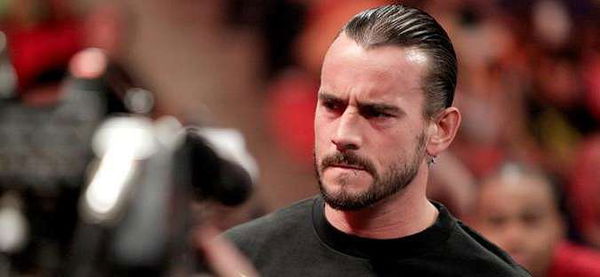 ---
---
In any given sport, a veteran athlete of the industry will know never to underestimate another talent. In fact, CM
Punk has revealed that UFC athlete Charles Oliveira is someone who shouldn't be taken lightly.
ADVERTISEMENT
Article continues below this ad
During a brief conversation, Punk revealed that Oliveira knows his way around the octagon and isn't scared of whoever is standing in front of him.
As a result, it's going to be hard to take him down. Additionally, his in-ring skills make him a tougher opponent to conquer. "People sleep on his kickboxing. Obviously, he's going to be known as the jiu-jitsu guy. A tonne of submission wins on his record.
ADVERTISEMENT
Article continues below this ad
"But, his kickboxing is really interesting. He's sneaky with his elbows, he'll keep you in range, and he's not going to be worried about getting taken down by a wrestler like Michael Chandler."
Furthermore, Punk believes that the upcoming UFC match between Michael Chandler and Charles Oliveira is going to be an interesting watch for the audience.
Keeping Punk's comments about him aside, Oliveira has overcome hardship to be where he is. As a child, doctors informed his parents that there were chances that he would never walk after having suffered abnormal heart murmurs and rheumatoid arthritis.
However, he was determined to get better. Hence, right after leaving the hospital, he started training jiu-jitsu and soon won a local championship. His treatment continued even after he left the hospital.
Now, Charles Oliveira has several victories and fights on his profile and is preparing for his fight against Michael Chandler.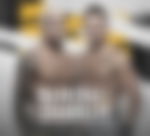 CM Punk had an epiphany while he was in the ring
Apart from talking about UFC, CM Punk has been giving his opinions about WWE as well. In another interview, Punk revealed the moment he realized laying on a table, waiting for another wrestler to jump on you from a height was probably not the best idea.
ADVERTISEMENT
Article continues below this ad
"I remember wrestling Jeff Hardy in the Staples Center, and he was jumping off a very tall ladder onto me and I just had to kind of lay on a table for an extended period of time, which really makes you think about it," Punk noted.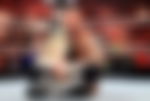 "And it's one of those things where I was just looking, I'm like, 'Man, he's really high up there. This sucks,' and you stew in that moment.
ADVERTISEMENT
Article continues below this ad
"And I remember being like, 'I should just get up and walk away. Why am I laying here? This is stupid,' and then he finally jumped on me." H/t WrestlingInc
Even though he knew the primary point was to protect Jeff Hardy because he was the one jumping from the ladder, he also had to think of himself. He revealed this was a moment where he was quite unsure about what to do.