$25M Worth Brock Lesnar Once Worked as a Security Guard for a Stunning Reason: "Gotta Earn Some Money"
Published 08/07/2022, 6:30 AM EDT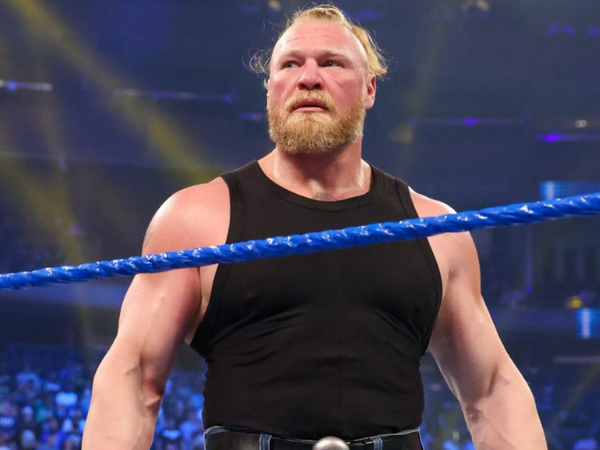 Brock Lesnar is indeed a unique personality, and he doesn't like to socialize much. However, when he is in the mood, it's a treat for the surrounding people.
ADVERTISEMENT
Article continues below this ad
Lesnar lives on a farm as he prefers solitude over fame. But it's fascinating to watch the unique sense of humor The Beast Incarnate has when he is having fun and socializing with his fans. Similarly, for making his fans' day, he once worked as an "intimidating" security guard.
ADVERTISEMENT
Article continues below this ad
A few years ago, Brock Lesnar worked as a security guard at ESPN headquarters. The video was released by ESPN later, with Lesnar showing his skills doing the job of a security guard. It was during his WWE tenure in 2015, even before his return to UFC 200. 
In the video, one of the employees says, "It's not every day that Brock Lesnar lets me in." However, another employee busted out with laughter seeing Lesnar at in the booth. The Conqueror told him, "I'm working here now. I gotta earn some money."
Some employees had a priceless reaction after watching The Beast sitting at the toll booth, while few had no clue why was he there. However, the ESPN employees and Lesnar had fun during this small skit.
Moreover, the former WWE champion showed some of his flirting skills while letting in a female employee. He asked her out for lunch later the same day.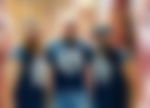 Furthermore, Lesnar also checked a few cars and chatted with many employees of ESPN. He enjoyed his day while having a conversation with the people who work at the headquarters and letting them in.
Brock Lesnar also worked at ESPN cafeteria 
In 2016, while promoting his UFC return fight at UFC 200 against Mark Hunt, Brock Lesnar took part in a skit, where he worked at ESPN Headquarters in the cafeteria.
The security guard skit became very popular and that must have been why ESPN called up Lesnar back again, and this time they had him work at ESPN cafeteria.
ADVERTISEMENT
Article continues below this ad
The fans rarely got to see such a casual version of Brock Lesnar before 2021 in WWE. He returned at SummerSlam with a ponytail and beard and billed himself as Cowboy Brock.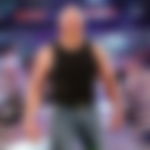 As of now, Lesnar has taken a break after losing to Roman Reigns, in a fantastic Last Man Standing match at SummerSlam 2022. He will return to WWE after a few months, as per reports.
ADVERTISEMENT
Article continues below this ad
What are your thoughts on Brock Lesnar's nature outside the ring? Let us know in the comment section below.
Watch this story:-  Dwayne Johnsons Daughter Simone to The Undertakers Daughter Kaia – Meet Daughters of Top WWE Stars