Drew McIntyre Ridicules UFC Star Conor McGregor
Published 03/25/2021, 12:35 PM EDT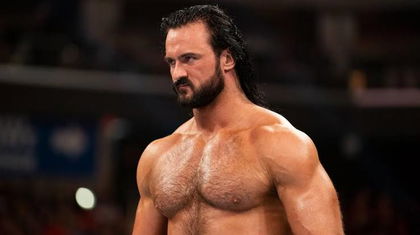 ---
---
Drew McIntyre is a brilliant wrestler, and he has proven that time and time again against some of the best pro-wrestlers in the world. However, the former WWE Champion believes he will be a great match for UFC fighters as well.
ADVERTISEMENT
Article continues below this ad
During his conversation with TMZ Sports, McIntyre picked his preferred UFC competitor, and the one fighter whom he would never consider.
Coming to the fighter who can never match up to him, he chose Conor McGregor.
ADVERTISEMENT
Article continues below this ad
"Conor and I will have a match one day? I don't know because, realistically, I've said this before, I keep saying this, look at the size of my leg. I'm sitting right now and, I got pretty big legs. He is more like the size of my left calf. So, maybe not Conor and I. Maybe like, you know, one of our talented cruiserweights could have a match."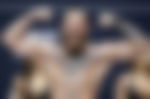 On the other hand, he thinks Tyson Fury would be an evenly matched combat artist against him.
"Myself and Tyson Fury have always been going back and forth about having a match. That's more of a heavyweight clash."
If Drew McIntyre and Tyson Fury come together for a fight in the octagon or in the squared circle, the entertainment is guaranteed. There won't be one contact sport fan who will not tune in to watch the clash.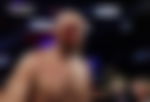 What is Drew McIntyre currently doing?
Currently, Drew McIntyre is preparing for his fight against Bobby Lashley at WrestleMania 37. He lost the title to The Miz after the latter cashed in on his Money in the Bank contract.
However, The Miz lost the title. Soon afterwards, Bobby Lashley became the WWE Champion, starting the reign of 'The Almighty'.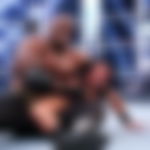 ADVERTISEMENT
Article continues below this ad
McIntyre feuded with Sheamus for a while before turning his gaze towards Lashley. It's evident the former champion is looking to restore his former glory. However, Lashley just started his reign as the WWE Champion.
On the other hand, Drew McIntyre was one of the most impactful WWE Champions. If he manages to secure the title from Bobby Lashley at WrestleMania, it will be one of the greatest moments for his fans.
Only time will tell whether 'The Almighty' will continue his reign or 'The Scottish Psychopath' will take over. Regardless, this will be a huge match to watch out for at the upcoming WrestleMania.
ADVERTISEMENT
Article continues below this ad