Former UFC Champion Ken Shamrock Reveals How he Broke his Neck During Training
Published 06/29/2021, 8:42 AM EDT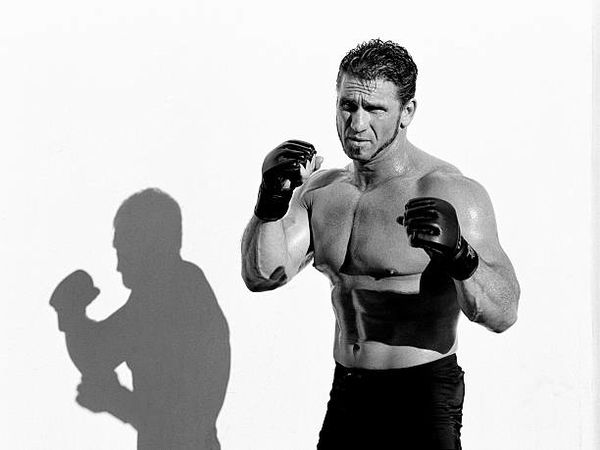 ---
---
Over the years, we've seen many athletes crossover from mixed martial arts to pro wrestling. One of those iconic names is Ken Shamrock, former WWE and IMPACT Wrestling superstar. Shamrock faced a ton of hardships on his journey to becoming a pro wrestler, and that included some gruesome injuries.
ADVERTISEMENT
Article continues below this ad
Ken Shamrock explains how he broke his neck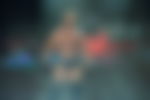 ADVERTISEMENT
Article continues below this ad
Ken Shamrock went from training to be a pro wrestler under Buzz Sawyer and Gene Anderson to becoming a UFC Champion. His career featured many significant moments, but with every moment comes an unforeseen injury. Speaking on the Kurt Angle Show with Angle and Conrad Thompson, Shamrock revealed the horrible ordeal of breaking his neck during training.
"I was never really all serious at practice. I worked hard, but I also played kind of a lot, and I remember the coach- Mike Paul was the coach at the time- told me that if I didn't start getting serious, that he would just stop practice and I'd start running walls, which is a conditioning drill, and I hated conditioning."
Shamrock continued, "I went to go ahead and pick the kid up and this kid was about 200 pounds. And I picked him up and as I went to pick him up, my foot slipped and I fell into a sitting position. But he was on top of me as I picked him up and as I fell, he fell on top of me. It pushed my chin down to my sternum."
"And then, of course, as you know it stretched it, and when it came down and bam, and smashed the cartilage." When Shamrock saw his X-rays, the cartilage was literally just hanging on to the bone. He visited a specialist doctor in Reading, California, where he found out that he had a broken neck.
Watch this story: Former WWE Superstars Thriving in AEW
Why did we never get the Angle vs Shamrock dream match?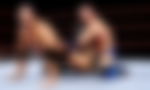 Kurt Angle and Ken Shamrock share a similar background, as both went from training in amateur wrestling to become icons in wrestling and MMA, respectively. Shamrock competed all around the world before coming to WWE, similar to Angle's journey to the 1996 Olympics.
ADVERTISEMENT
Article continues below this ad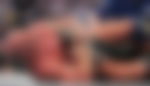 The World's Most Dangerous Man and the Olympic gold medalist never faced off in the ring, even though they worked at the same company at the same time. In 1999, Angle announced himself to the world as WWE's next big thing, while Shamrock was on his way out to pursue a career in MMA.
The two even shared a common submission move, with Shamrock going so far as to teaching Angle how to apply it properly. Angle vs Shamrock is one of those matches that could've set the world on fire, but we'll never have the privilege to witness.
ADVERTISEMENT
Article continues below this ad