"Just Call Me Notorious M.I.Z"- The Miz Mimics UFC Legend Conor McGregor on WWE Raw
Published 03/29/2021, 9:37 PM EDT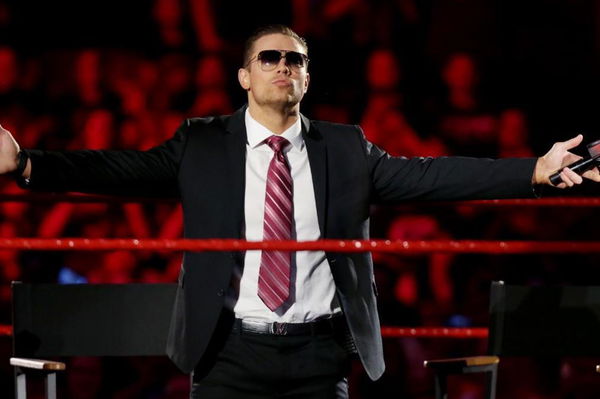 ---
---
There aren't many things that can make an entire fanbase angry, but there is one person who can. In fact, The Miz does it every Monday night on Raw and it seems as if he has done it again. 
ADVERTISEMENT
Article continues below this ad
On the latest episode of Raw, 'The Awesome One' held another classic episode of Miz TV in which they took shots at Bad Bunny, the Grammy award-winning Latin rapper who somehow managed to become his bitter rival.
ADVERTISEMENT
Article continues below this ad
In this promo, The Miz referred to himself as 'The Notorious M.I.Z'. This was clearly a rip-off of UFC star Conor McGregor's own nickname, which is 'The Notorious', called out during his in-ring introductions. Furthermore, McGregor also uses it in his Twitter and Instagram handles- @TheNotoriousMMA
Fans immediately picked up the hint and while a lot of fans laughed it off, others were furious at this rib at a UFC legend. 
The Miz and John Morrison also dropped an ambitious music video
This wasn't the only thing that The Miz did on the night. He went on to announce his next attempt at music with John Morrison and dropped the video live on Raw.
The cringe-worthy few minutes were clearly an attempt to call out Bad Bunny. In fact, the music was entirely based around them beating him at WrestleMania. 
Surely enough, Bunny stepped outside with Damian Priest, and the two confronted The Miz and Morrison. Insisting that Priest steps out of the way, Miz got to be one-on-one with his foe. 
Priest then mentioned that he would step aside because Bad Bunny was ready. Thinking 'Christmas had come early this year', The Miz walked in to give Bunny the beating of his life but was stunned by the rapper's instant burst of a counter-attack. 
ADVERTISEMENT
Article continues below this ad
Bunny punched The Miz straight in the face and continued pounding down on the former WWE Champion as Damian Priest laughed. This may well be a preview of things to come since Bunny looks more than prepared to take down 'The Awesome One'.
ADVERTISEMENT
Article continues below this ad
The Miz will finally get his hands on Bad Bunny on Night 1 of WrestleMania 37. He won't have backup inside the ring but Damian Priest will surely be there ringside to ensure John Morrison doesn't get any bright ideas. 
Trending Stories