WATCH: When CM Punk Tore Down an Arrogant UFC Fan on Live TV
Published 03/15/2021, 2:19 PM EDT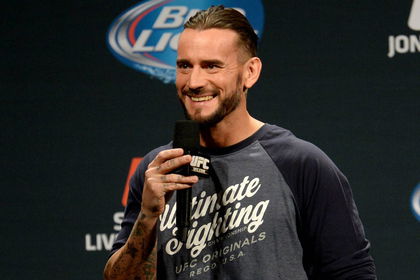 ---
---
CM Punk has been quite the character in the ring and has established himself as 'the man' of WWE in 2012. The former WWE Champion was notoriously known for his offensive mic moments and exchanges with rivals. 
ADVERTISEMENT
Article continues below this ad
That being said, Punk also occasionally had his verbal battles with over-the-top fans who grew too big for their boots. One such fan came during Punk's live audience Q&A session back when he was in UFC. 
UFC's Q&As have seen some pretty daring fans that have spoiled the atmosphere and others that have made it better with their moxie, but this particular fan believed he could beat CM Punk and openly challenged the star to a fight. 
ADVERTISEMENT
Article continues below this ad
From the start, the fan, identified as Dillon Pousson from Missouri, USA, badgered Punk with his attitude. Claiming to be an MMA fighter, he reminded the former WWE Champion of his constant challenges on Twitter to which the latter turned a deaf ear. 
'The Best in the World' immediately tore him down with his typical cut-ins. The fan ended by questioning Punk of his status as a UFC fighter and got reminded who was on stage.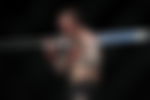 Dillon Pousson, according to Tapology, has just 1 win under his belt and 3 losses to follow it. His challenge to CM Punk may have been in bad taste, but he probably had his laugh after that disastrous Mickey Gall fight at UFC 203.
CM Punk has had his moments with annoying fans
CM Punk has taken down several fans over the course of his career. On an episode of Raw, he was annoyed by a fan booing at him from the front row during his promo. The star absolutely ripped him to shreds as you can see in the video below. 
ADVERTISEMENT
Article continues below this ad
He has also gone over the limit at times and insulted fans left, right, and center, but only those that provoke him. The bottom line? Don't mess with him.
In another UFC Q&A, Punk got asked whether he was going to fight the Diaz brothers for their constant shots at him, but we later found out that the fan may have been drunk. 
ADVERTISEMENT
Article continues below this ad
Punk himself figured it out when he asked the fan to remove his shirt for the answer, and he did! The life of CM Punk has a lot of such stories, and the best part is there's a lot of fight still left in him.