"Umgana" – Donald Trump Hilariously Botches WWE Legends' Name While Recalling Battle of the Billionaires With Vince McMahon
Published 09/12/2021, 2:39 PM EDT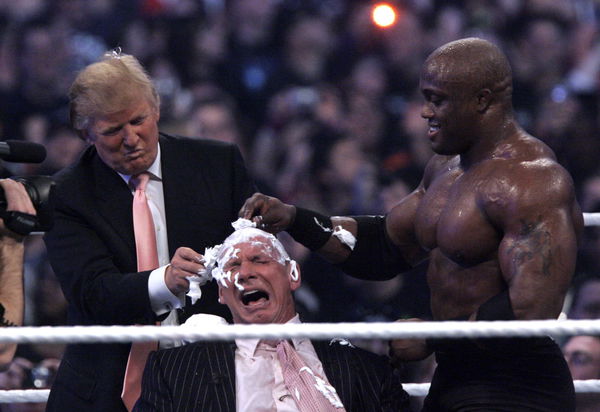 ---
---
It's all fun and games until someone takes the wrong name! So, who did it this time? It was Donald Trump, and he pronounced Umaga as "Umgana".
ADVERTISEMENT
Article continues below this ad
Well, Mr. Trump was present at the Triller Fight Club show event. During that time, he recalled the WrestleMania where he went up against Vince McMahon in the Battle of the Billionaires. While talking about the pro-wrestlers involved, he referred to Umaga as Umgana, completely botching the name.
However, no one actually corrected him and the conversation moved on to Superstars Bobby Lashley and Brock Lesnar rather smoothly.
ADVERTISEMENT
Article continues below this ad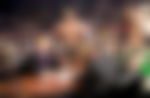 It's hilarious that Donald Trump botched the name right after revealing that the time he was at WrestleMania, it turned out to be the highest rated one in the history of the event. Considering it's such an impactful one in history, one would expect Mr. Trump to get the details right! But, he's not the only one who botches names when talking about former and current WWE Superstars.
b "F**k You Ortiz" – Fans Lash Out at Tito Ortiz for Using WWE Legend Hulk Hogan's Theme Song
Donald Trump shaved off Vince McMahon's head at WrestleMania 23
The infamous Battle of the Billionaires had Donald Trump and Vince McMahon face one another in the ring, but via others. McMahon was represented by Umaga and Bobby Lashley represented Trump.
Lashley defeated Umaga, which led to Trump executing the stipulation – loser gets his head shaved. McMahon lost his hair, the WWE Universe lost their mind, and WrestleMania 23 became famous in the history of wrestling PPVs.
Watch This Story: Brock Lesnar Challenges Roman Reigns, Becky Lynch Confronts Bianca Belair: Best Moments From WWE SmackDown (Sept 10, 2021)
This wasn't the only time Donald Trump and Vince McMahon worked together in WWE.
ADVERTISEMENT
Article continues below this ad
Back in 2009, WWE revealed that Raw would have a new owner, and much to the fans' surprise, it was Mr. Trump. As soon as he came into power, he announced Raw would run commercial free. This meant Vince McMahon would lose money. Additionally, he made Randy Orton defend his title against Triple H.
Vince McMahon could not risk losing further money and offered to buy back Raw at double the price.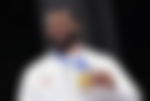 ADVERTISEMENT
Article continues below this ad
While this entire angle was short, the WWE Universe has always enjoyed Trump vs McMahon. Since both of them are about power and money, it truly intrigues the fans to know who would come out on top, but not with a belt but with billions!