5'10" Bodybuilding Legend Ronnie Coleman Gets Dwarfed by 7 Foot Tall WWE Legend
Published 09/24/2022, 9:45 AM EDT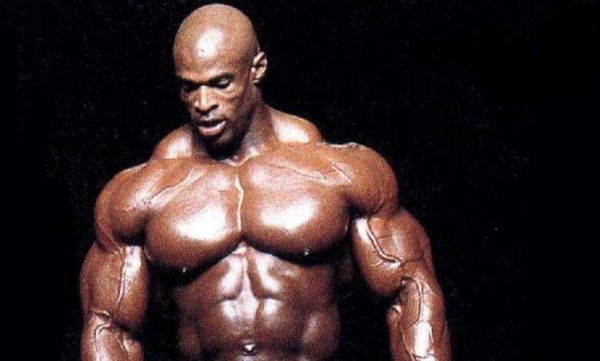 Regarded as one of the greatest bodybuilders ever, Ronnie Coleman is a living legend. He is a record 8-time Mr. Olympia winner, sharing the feat with Lee Haney.
ADVERTISEMENT
Article continues below this ad
The title of Mr. Olympia was held by Coleman from 1998 to 2005. During this journey, he established his name and suffered from various injuries, like other athletes. Nicknamed as 'The King', he is often regarded as another bodybuilding icon besides Arnold Schwarzenegger.
ADVERTISEMENT
Article continues below this ad
Coleman worked extremely hard for his massive and beefed-up physique and even received results as well. Although he was built big and strong, Coleman did not possess an extraordinary height. He stood at 1.8m or 5'10".
Although the height did not pose any such hindrance because of Coleman's sheer will and determination of performing. He performed so well in his domain that all of his other shortcomings never came into people's eyes.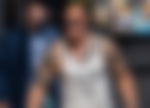 However, a very rare and old picture from 2010 has resurfaced, which shows Ronnie Coleman getting dwarfed beside a former WWE Superstar. The picture shows Coleman, standing beside former WWE Superstar Big Show, and somehow reaching his shoulder height.
While Coleman did not reach the 6 feet mark, his friend Big Show stood tall at 7 feet. Big Show is a WWE legend and was famous for his massive size and extraordinary height.
What injuries has bodybuilding legend Ronnie Coleman suffered recently?
Eight-time Mr. Olympia winner Ronnie Coleman has been in and out of the hospital several times. Coleman has had a fair share of history with surgeries and injuries and has undergone them several times now.
ADVERTISEMENT
Article continues below this ad
He visited the hospital to have his intestines removed and screws put in his body in 2018. In 2019, he went under the knife to fix four broken screws from his previous surgery. Next year, Coleman again went into surgery on his hips. Although many people have stated Coleman to be paralyzed after all these injuries and surgeries, he has proved otherwise.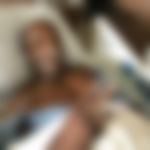 The bodybuilding legend has had surgeries for a total number of 13 times, and it went hard on his pocket and cost him $2 million. In 2019, Coleman went through surgery, a total of three times.
ADVERTISEMENT
Article continues below this ad
Coleman is widely regarded as a bodybuilding legend, who dedicated his life to the sport. All the injuries and surgeries he suffered resulted from competitive bodybuilding he practiced for a long time.
WATCH THIS STORY: Most Devastating Finishers of 2021