Hulk Hogan, Whose Physique Left Arnold Schwarzenegger in Awe, Looks Malnourished in Rare Unearthed Footage
Published 08/31/2022, 10:30 AM EDT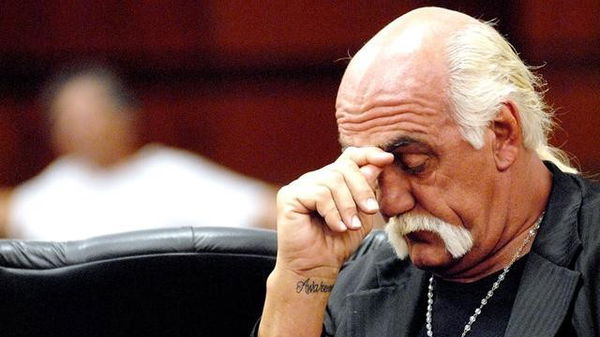 Hulk Hogan is one of the biggest entities in pro wrestling. Hogan enjoyed massive popularity during his wrestling days in WWE and WCW. And even after he retired from the sport, his legacy is celebrated even now. Hulk Hogan made his name in different companies and in various parts of the world. He was a recipient of several records and championships as well.
Hogan is also vividly remembered because of his huge physique. His biceps and muscle carvings were a treat to the fan's eyes. Arnold Schwarzenegger is also popular for his own massive build, but once even he was left in awe of Hogan's body.
ADVERTISEMENT
Article continues below this ad
However, Hogan did not possess this figure always. In fact, it was because of his own hard work and determination that he carved his body. Hogan was previously in a band of his own, which he left because of his commitment towards weight lifting and pro-wrestling.
Read more: "I Want to Be Trump's…": Millionaire Hulk Hogan Once Hinted at a Possible Political Partnership With Donald Trump
In a rare video, a not so muscular Hulk Hogan is seen training. The video footage is from the 1977, where the Hulkster is seen training with wrestling great, Hiro Matsuda. The video is taped before Hogan's infamous leg breaking incident with Matsuda.
It shows a skinny Hulk Hogan in his wrestling tights, training with Hiro Matsuda. In the video, the WWE legend is seen receiving a dropkick and a single-arm takedown. It was one of Hulk Hogan's early training footages and way before; he got massively over with the fans as Hulk Hogan.
Hulk Hogan had his own band 'Ruckus' before entering the world of pro wrestling
ADVERTISEMENT
Article continues below this ad
The 69-year-old WWE Hall of Famer had been interested in music from a very early age. He spent around ten years playing fretless bass guitar in the state of Florida. Once his band started receiving various gigs, Hogan dropped out of the University of South Florida.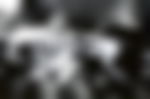 The WWE Legend then formed the band, Ruckus with other two local musicians in 1976. Their band started gaining popularity in the Tampa Bay region of Florida. In an interview with Vice, Hogan claimed how various wrestlers would visit his band during their musical performances. Hogan and his band 'Ruckus' mostly played rock music. The Hulkster also revealed how they mostly did covers but only did four to five originals, because they stayed together for long.
ADVERTISEMENT
Article continues below this ad
WATCH THIS STORY: Celebrities Who Appeared At WrestleMania
Hogan soon had to bid adieu to his music career because of his commitment and sheer determination towards wrestling and weight-lifting. He soon ventured into the world of pro-wrestling and the rest is history.
Edited By: Ajinkya Aswale