John Cena Makes Arnold Schwarzenegger's Biceps Look Like a Wooden Stick In Rare Photo
Published 10/24/2022, 9:00 AM EDT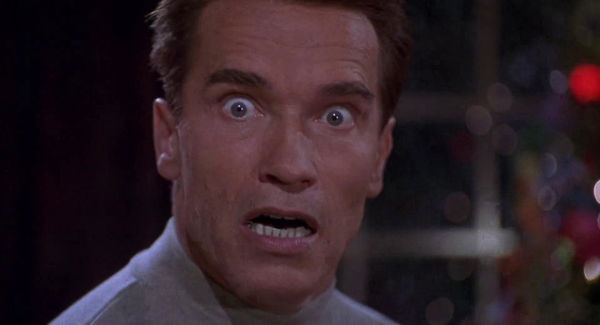 WWE Legend John Cena has always boasted an impressive physique. And it was a vital reason behind Cena receiving the push he received. He was arguably one of the biggest names in the pro-wrestling industry, which he left to join Hollywood.
Cena had one of the most successful careers in WWE, filled with various records and accolades. His exceptional physique and mic skills stood behind him as a major reason for his success. Although not many people might be aware of this but, John Cena was a bodybuilder before joining WWE.
ADVERTISEMENT
Article continues below this ad
However, he was not able to leave a mark behind in the land of bodybuilding. It was pro wrestling that took Cena to new heights. In spite of having a ripped and chiseled physique, he could not make much of a name in the bodybuilding industry.
The 16-time WWE World Champion, John Cena has biceps measuring an impressive 19-inches. Which is 5-inches smaller than Arnold Schwarzenegger. The Austrian Oak in his prime had biceps measuring 24-inches when pumped. However, he is now 75-years-old.
Read more: WATCH: John Cena and Wife Shay Shariatzadeh Exit the Arena After WWE SmackDown
A rare photo resurfaced on the internet which showed Cena shaking Schwarzenegger's hand, and making it look like wooden sticks. Cena is still in his prime, while 'The Terminator' actor is way past it. Old age has caught up to him, making his arms look like sticks in front of John Cena.
In his prime, Schwarzenegger's arms would have been way past John Cena's, and would have made Cena's arms look like sticks. While Schwarzenegger is already one of the most established actors in the industry, Cena is rising quickly up the ranks.
John Cena once posed like Arnold Schwarzenegger in a photo
In his early 20s, Cena got involved in competitive bodybuilding and started visiting competitions. In an interview with Fallon, Cena revealed how he got into weight-lifting from the age of 12, and soon converted it into bodybuilding.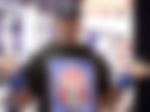 ADVERTISEMENT
Article continues below this ad
During the same interview, Cena also spilled the beans on how he used to spray tan and oil himself before going up on stage to pose. A very rare and old picture has been found of John Cena, where he is seen all oiled up, with a blonde flat-top haircut, posing like The Austrian Oak, Arnold Schwarzenegger.
ADVERTISEMENT
Article continues below this ad
Those poses, however, took him nowhere near the successful life of a bodybuilder. Those oozing-out muscles certainly helped Cena in having a successful WWE career. DC's 'Peacemaker' starring John Cena came out a few months ago and received several positive reviews from critics and fans alike.
WATCH THIS STORY: Every WWE Superstar Who Attacked Vince McMahon