Rare Photo of Ronnie Coleman Getting Dwarfed by 6'8" WWE Monster, Who Has Bigger Biceps Than Him and Arnold Schwarzenegger
Published 10/03/2022, 1:00 PM EDT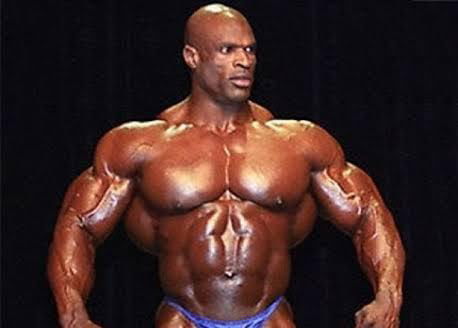 Ronnie Coleman is often regarded as a living legend in the world of bodybuilding. An eight-time Mr. Olympia winner, Coleman, is an idol for all aspiring bodybuilders. The 58-year-old still looks fitter than many young bodybuilders and has established himself as a legend of the game.
Sporting massive 24-inch biceps, Coleman can boast of having one of the biggest biceps ever. He shares the same measurement with that of Hulk Hogan. Both these legends share biceps with a size of 24-inches.
ADVERTISEMENT
Article continues below this ad
Over the years, Coleman trained hard and ate right to carve his physique into what he has today. However, the world always has someone better than the other. Even though Coleman boasted massive biceps of 23-inches, there was another man with even bigger biceps.
WWE's Monster among men, standing at 6'8″ Braun Strowman boasts even bigger biceps than the eight-time Mr. Olympia. As per stats, Strowman's biceps measure a massive 25-inches. A very old picture has been doing rounds on the Internet, depicting Strowman and Coleman.
The picture shows the duo shaking their hands and flexing their arms. But as can be seen, Strowman showcased bigger biceps than the bodybuilding legend. Strowman's arms could have been a tough competition for bodybuilding legends such as Coleman and Schwarzenegger if he ever participated.
Braun Strowman returned to WWE under Triple H, after being fired a few months ago. Strowman is currently in a feud with Otis.
Ronnie Coleman worked out with a herniated disc for a decade
"The King" has performed tasks that any average human being would shy away from doing; such as squatting 800lbs or winning eight Mr. Olympia titles. In 2020, Coleman also revealed the Joe Rogan Experience about his injury, and how he won titles with that.
ADVERTISEMENT
Article continues below this ad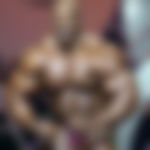 Speaking on the podcast, he revealed that he kept lifting heavy weights, and kept winning Mr. Olympia even with having a herniated disc. The injury could have sidelined many, but Coleman is not an average person. He is built differently. He said, "When you do something that you truly love and enjoy doing, that's what you look forward to doing all the time regardless of how you feel."
ADVERTISEMENT
Article continues below this ad
He continued, "As long as I'm doing what I love doing, I'm OK. If you take that away I probably wouldn't be OK." Since then, he has been working on every disc in his body and has had 13 surgeries in total. Coleman was a true professional and seeing him working out despite all adversities definitely increases the admiration in his fans' hearts.
WATCH THIS STORY: Celebrities Who Appeared At WrestleMania