"Very Detailed" – Former WWE Commentator Details His First Meeting With Vince McMahon
Published 10/28/2021, 2:17 PM EDT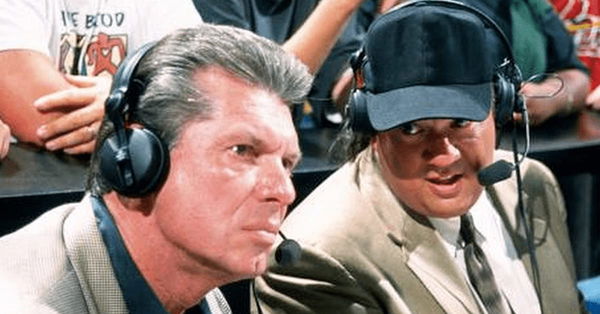 ---
---
WWE Chairman and CEO Vince McMahon isn't the most orthodox guy when it comes to WWE. Vince wants things to be done in a certain way, which sometimes just baffles the common folk.
ADVERTISEMENT
Article continues below this ad
But that doesn't mean he shouldn't be respected. What WWE is today it is because of the vision Mr. McMahon had for the company. However, at times, some people just don't fit in with the vision he has. Adnan Virk was one of them.
Speaking to Peter Klein on "Coach Potato Diary", Virk opened up about his relationship with Vince McMahon and the treatment he received from the Bossman.
ADVERTISEMENT
Article continues below this ad
Virk did not meet Vince McMahon at the first show
"It was great. I didn't see him my first show. Here's the thing, they didn't give me any training, which some people point out was a little unfair. I don't think you hire Jason Witten for Monday Night Football and don't give him training. I recognize that's the way WWE does things so no excuses, that's my fault that I wasn't good enough. It's not like I met with Vince before my first show. I literally was just prepping on my own, doing my best, and Michael Cole was helping out."
Watch This Story – WWE Raw Results: Bianca Belair and Becky Lynch Brawl, Seth Rollins Steps Up to Big E and More!
"The first time I met Vince. My first show was April 12, I didn't meet Vince, I heard his voice in my ear at one point and he was giving direction. I met him after the second show. He summoned me in. I met him, he was very polite and very respectful and he basically gave really good feedback. He went through everything, very detailed. At the end, he said, 'You're doing a good job, best of luck.'"
On a deeper level, Virk said he didn't believe he could work 52 weeks a year for two years because of the journey and having to miss times with his family. He was eventually replaced by Jimmy Smith.
Virk has nothing but respect for Vince McMahon
Continuing the interview, Virk detailed that when he was at the Raw meeting, he met with Vince. They have meetings on Raw at noon, according to Virk, but they are frequently pushed later. Vince McMahon would be present for the meetings at times. If he was there, the gathering took on a distinct tone as Vince is a powerful figure with a strong presence; whatever he says, people will follow through since he is the boss.
ADVERTISEMENT
Article continues below this ad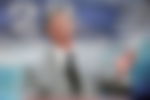 According to Virk, Vince offered him feedback like, 'Don't do this, don't do this, do more of this,' after the third show. Vince's willingness to meet with him and provide input was really appreciated. Virk thinks he could have done better and stayed longer, but it was great to meet Vince, and he holds the Bossman in high regard.
"He's a very smart guy and brilliant businessman," concluded Virk.
ADVERTISEMENT
Article continues below this ad
What are your thoughts? Comment down below and let us know!