Veteran WWE Referee on Hulk Hogan and The Rock's Epic Clash at WrestleMania X8: "They Toned Down the Audience Noise"
Published 01/02/2022, 1:00 PM EST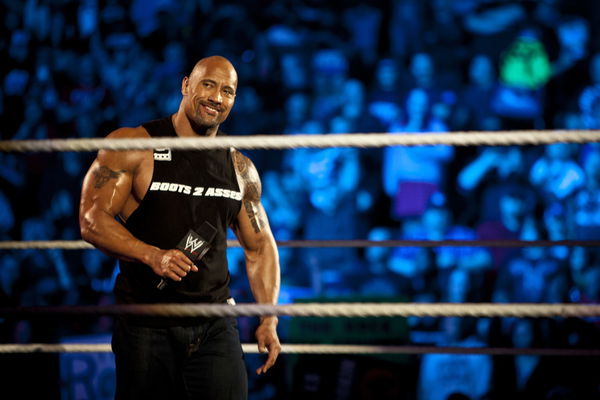 ---
---
The Rock is one of the most decorated superstars in WWE history. During his WWE tenure, The Rock was involved in many heated battles. One of them was with Hulk Hogan.
ADVERTISEMENT
Article continues below this ad
The Hulkster and The Brahma Bull shared a fierce rivalry during the Attitude Era. Fans remember the historic matches between both these legendary superstars.
Recently, legendary WWE referee Jimmy Korderas spoke with Sports' VIBEtalks' on VIBE 105.5 FM. He spoke about his days in the wrestling industry. He also addressed Bret Hart's induction into Canada's Walk of Fame and the craze during the Hulk Hogan and The Rock's rivalry in WWE.
ADVERTISEMENT
Article continues below this ad
During his conversation with Sports' VIBEtalks, the former WWE referee mentioned the 2002 WrestleMania 18 match between The Rock And Hulk Hogan. He mentioned how the WWE Universe went crazy watching these two legends fighting each other.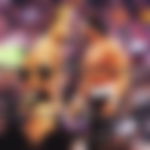 He said, "And, hopefully, moments like that or at least a moment like that will return at some point because they are very few and far between. All I can say is I was amazingly happy and glad that I was there to witness it."
"It was special. When I watched it back, to me it felt like they toned down the audience noise so that you could actually hear Jim Ross and Jerry Lawler because it was that loud and that deafening inside. You think of it it's a big dome, but still, it's covered. It was loud and again, watching it back, it felt like they had to tone that down a little bit just so you can hear the commentary." (H/T- Wrestling Headlines)
The Rock vs Hulk Hogan at WrestleMania XVIII
The Rock and Hulk Hogan battled in an Icon vs Icon match at WrestleMania 18. The match was highly anticipated, as these two legends were competing against each other.
The referee for the match was Mike Chioda, who was a part of this epic showdown. The Brahma Bull and The Hulkster gave it their and produced a classic match.
ADVERTISEMENT
Article continues below this ad
Eventually, though, The People's Champ ended the match with a Rock Bottom following a People's elbow to defeat Hulk Hogan.
ADVERTISEMENT
Article continues below this ad
This match is one of the most intense matches in WWE history, where two legends fought for their legacy. Do you think The Brahma Bull should compete in another dream match? Tell us in the comments.
Watch This Story: Roman Reigns' Spear to Brock Lesnar's F5: Most Devastating WWE Finishers of 2021