"Vince Didn't Allow You to Breathe" – Former WWE Writer Shoots on Working With Vince McMahon
Published 09/01/2021, 1:02 PM EDT
---
---
As we all know, WWE's CEO Vince McMahon isn't the easiest person to be around. This has been confirmed by multiple people from WWE as well as ex-workers.
ADVERTISEMENT
Article continues below this ad
Even WWE's former head writer, Vince Russo, spoke out about how difficult it is to work with Vince McMahon. On the "Writing with Russo" podcast, he stated, "Bro, I was the complete opposite, I'm just being honest with you. I wanted to be around Vince as little as possible because Vince did not allow you to breathe. So, I wanted to get away from Vince. I didn't want Vince's attention.
"Bro, the worst thing in the world for me was having to travel with Vince, and his inner circle will kill to travel with him. It's weird, bro."
ADVERTISEMENT
Article continues below this ad
Russo continued his rant and revealed that there was something about Vince McMahon and his inner circle of people. For Russo, it is the weirdest dynamic. According to him, there is a group of people that are constantly vying for Vince's attention, which is very, very important to them.
From what it seems, nobody wants to cross Vince and just wants to stay on the boss's good side. We can't blame them for it!
Watch This Story – Roman Reigns Gets Attacked, Becky Lynch Refuses Rematch And More: Best Moments From WWE SmackDown (August 27th, 2021)

Does Vince McMahon still have an eye for good talent?
When Vince McMahon took over the company from his father, the wrestling world changed forever. The heights WWE has reached at this day and age is mainly because of him; his keen eye for a good storyline and talent made WWE a must-watch spectacle.
ADVERTISEMENT
Article continues below this ad
However, in recent times, fans have started to question Vince McMahon's decisions; the release of fan-favorite wrestlers and repetitive storylines have frustrated the fans. In fact, talent released by WWE has now made a name for themselves at other promotions.
But all is not yet lost, as WWE signed a few upcoming young talents to their Performance Centre. So, we can expect things to get better with time. For now, a few NXT call ups to the main roster, like Karrion Kross, might work for short-term amendments.
ADVERTISEMENT
Article continues below this ad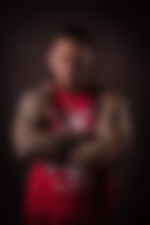 What are your thoughts? Comment down below and let us know!