"Vince Didn't Know Who AJ Styles Was" – Former WWE Writer Blasts Vince McMahon for Not Being Aware Of the Talents Outside of WWE
Published 07/01/2021, 12:39 PM EDT
---
---
Vince McMahon usually has a good eye for talent. But every once in a while, he slips up and loses a good wrestler. WWE's ex-writer, Vince Russo, blasted McMahon for the same.
ADVERTISEMENT
Article continues below this ad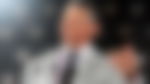 Vince Russo was a recent guest on the "It's My House Podcast" where he spilled the beans about Vince McMahon's WWE management. He said that McMahon doesn't have a clue about wrestlers outside of WWE. Russo's words were,
ADVERTISEMENT
Article continues below this ad
"Vince, you know, going back to Jericho, going back to the Bullet club bro. Vince has no knowledge of who these people are. When I tell you Vince is ingrained 1000 percent in the WWE. Bro Vince didn't know who ECW wrestlers were. Vince didn't know what was going on at WCW. Bro he doesn't know what's going on in the industry outside of the WWE. So if Anderson and Gallows have this hot act in japan, Vince don't have a clue. He doesn't follow anything bro outside of the WWE."
Russo continued that he was the guy that brought Jericho in because he was watching WCW. Russo knew that the young and brash Jericho would be awesome.
He was the bridge between WWE and the Dudleys and Tazz. He revealed that McMahon wasn't watching that stuff and still doesn't. Russo even guarantees that McMahon had no idea who AJ Styles was before he hired him.
If this is true, then WWE and Vince McMahon are making a huge mistake by not keeping an eye on what they are up against. WWE is a business and like every business, one needs to know what their competition is up to so that they can do better.
Watch This Story – Randy Orton, Eddie Guerrero and More: WWE Superstars Who Pulled Off Impressive Move Reversals!
Vince McMahon halted Chris Jericho's push for a year
During the interview, Russo also revealed that Vince McMahon did not go with the storyline Russo wrote before he left WWE for WCW. He wrote that Jericho would pin The Rock on SmackDown but Vince McMahon went the other way.
ADVERTISEMENT
Article continues below this ad
A good number of ex-WWE Superstars often speak ill about how Vince McMahon runs the company. But in Vince's defense, it is his company, and he has all the rights to take it in any direction he wishes. What is correct and what is not can be up for debate.
ADVERTISEMENT
Article continues below this ad
What are your thoughts? Comment down below and let us know!
Trending Stories