"Vince Gets XFL, The Rock Gets WWE, Fair Trade": Dwayne Johnson's Latest Move Catches Everyone Off-guard
Published 01/23/2023, 7:30 AM EST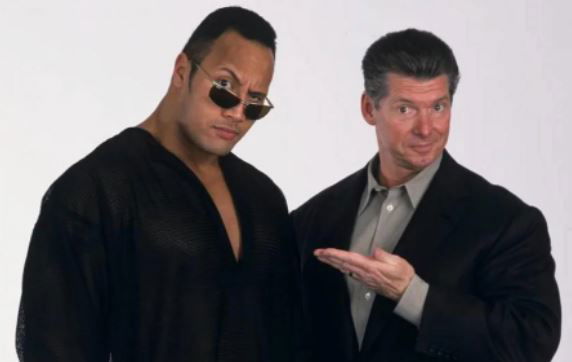 The sale of WWE is a hot topic right now. Fans are eager to know who comes out as the promotion's proprietor. They want a familiar face at the helm to which they can build or already have a connection. Lots of interested parties mentioned Saudi's PIF once looking very close. There have not been any concrete dealings on the matter so far. Now Dwayne Johnson is appearing to throw his hat in the ring getting his followers excited.
ADVERTISEMENT
Article continues below this ad
The actor has shown his venturing skills with Seven Bucks Production and co-owning of the upcoming XFL. And like everything he has stepped in, he has had success in all his endeavors. Johnson's recent like on Twitter drew quite a lot of attention as fans wondered whether he'll be interested in buying WWE. His recent activity on social media seemingly has made such an indication.
Fans react to the latest social media activity of Dwayne Johnson
ADVERTISEMENT
Article continues below this ad
Fans of the promotion are willing to cling to any hope. And The Great One certainly gave them more than hope on this occasion. Followers of the wrestler-turned-actor took to Twitter to display their enthusiasm about him potentially buying the WWE.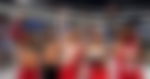 These are some of the top comments.
been wondering if the rock will be involved with the company

— Carlito Sagan (@MongoCh0p) January 22, 2023
Plot twist….. Rock already bought the XFL from him what if he sells the company to one of the most prolific wrestling family dynasties to ever exist???

— D. Clyde Albritton Jr (@DarthAchilles) January 23, 2023
I predict Vince enters number 30 in the Rumble

— XMGaming202 (@XMGaming202) January 22, 2023
After he bought the XFL I wouldn't be surprised if Dwayne revisits his investment coalition for a potential bid. It will likely fail, but with people talking about the Khan's I'm surprised The Rock hasn't been discussed. https://t.co/FouYfTZxXb

— K.C. Richards (@thelinedrive) January 22, 2023
Whether he becomes an owner of the Stanford-based promotion, purists would be hoping for a return to action. The Rock has been speculated to have an appearance this year in the squared circle. What PLE it happens is anyone's guess but the excitement levels have never been high. Fellow actor John Cena is also expected to compete on social media with names such as Austin Theory, Logan Paul, or even wrestling legend Stone Cold thrown into the mix.
The struggle at the top of the WWE
ADVERTISEMENT
Article continues below this ad
The WWE is in a state of turmoil as far as leadership goes. The return of Vince McMahon to the board has raised many questions. Given the relationship between him and Johnson are quite good it won't be surprised is if the latter does end up as a potential buyer.
The People's Champ has a busy 2023 regardless. With a role in the Amazon Prime movie Red One alongside the famous Chris Evans and legendary Phil Simmons. A return for the aforementioned XFL next month will also be high on his agenda.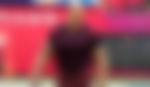 ADVERTISEMENT
Article continues below this ad
Dwayne Johnson as the owner of the WWE will sit right with a lot of fans. He certainly has the traction to conjure up some sort of arrangement or deal. It remains to be seen whether he's actually interested in buying the company.
Watch This Story: Joe Rogan Asks Actors To Come Clean On Steroids Featuring Dwayne Johnson