"Vince Had This Idea" – Anthony Carelli Reveals How Santino Marella Was Born in WWE
Published 07/30/2021, 2:13 PM EDT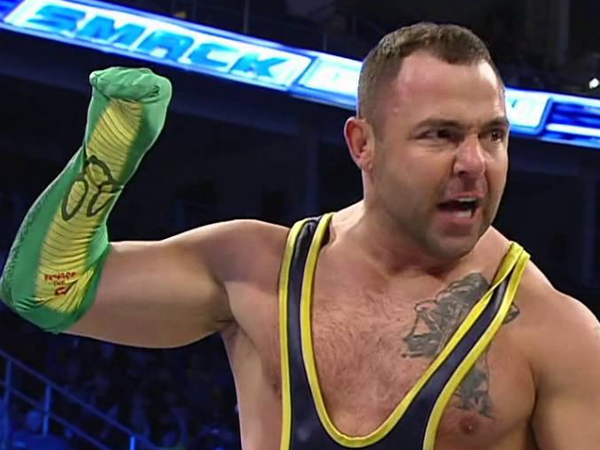 ---
---
Former WWE Intercontinental Champion Anthony Carelli spoke to Renee Paquette about his WWE debut. It was on a Monday Night Raw, and that's the day Santino Marella came to being.
ADVERTISEMENT
Article continues below this ad
He revealed that it was Vince's idea to bring him down from the audience after he issues an open challenge to anybody who was working with WWE Developmental.
"Vince had this idea for someone to come out of the audience in Italy because RAW was in Milan. He's like there anybody in developmental that is Italian, an Italian heritage, somebody that can speak Italian?" It's Bucci (Mike Bucci), and he said, 'Your background is Italian, right.' I said, 'Yeah.' He said, 'Can you speak Italian?'"
ADVERTISEMENT
Article continues below this ad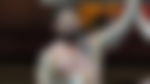 Now, Carelli may not have known much Italian, but he remembered Dusty Rhodes' advice. It was that if WWE ever asked if he can do anything, the answer is always yes and later learn how to do it. So when they asked if he knew Italian, he said yes.
Watch This Story: Six Times John Cena Stole Finishing Moves of Other WWE Superstars.
Anthony Carelli thought the segment wouldn't proceed as expected
When the show started, Anthony was in the audience. Unfortunately, he wasn't close enough for Vince to see him. In fact, he thought the segment wasn't going to proceed as required because Vince couldn't see him. Little did he know that it was going to be the night of he debuted!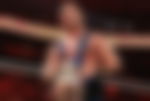 ADVERTISEMENT
Article continues below this ad
"The show started. They brought me to my seat. It was the first segment I think, or maybe a couple segments in. When Vince's music hit, they (the crowd) rushed the barricade and now I was six or seven people back. I thought he wouldn't see me. Once he started talking, they filtered back to the seats. He introduced Umaga."
'They run up again, and now I'm eight people back. They slowly filtered back as security told them to go back to their seats. He issues the open challenge…  He saw me and it worked out."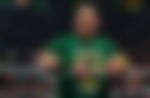 ADVERTISEMENT
Article continues below this ad
Prior to the event, Anthony Carelli bought a pack of Italian and drank coffee to absorb as much Italian he could. He knew that this was his chance to make an impression, and he did everything he could to make it work.