"Vince Is a Freak" – Former WWE Writer Criticizes Vince McMahon for Ruining Chris Jericho's Early Run in WWE
Published 07/01/2021, 12:02 PM EDT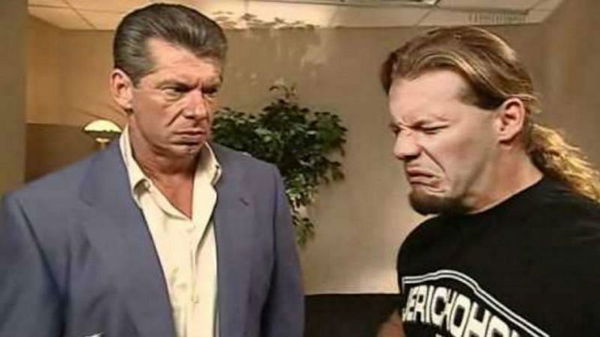 ---
---
Chris Jericho is one of the most versatile wrestlers in history. His ability to deliver a convincing promo as well as an entertaining match is commendable. However, did you know that his big WWE push was halted by Vince McMahon for almost over a year?
ADVERTISEMENT
Article continues below this ad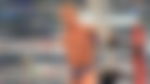 Ex-WWE writer, Vince Russo, was a recent guest on the "It's My House Podcast". In the interview, Russo revealed how WWE and Vince McMahon stopped Jericho's push by almost a year and a half. He said,
ADVERTISEMENT
Article continues below this ad
"I'll never forget one of the very last things I wrote. When I was with the WWE before I went to WCW — I had Chris Jericho on SmackDown pinning the Rock okay bro. They changed that finish. They changed that finish bro. It took them over another year, year and a half to get Jericho over. Whereas if they would have stayed with that finish right then and there, Jericho would have been a mega star. I don't know what it is with them, bro. But man, they always seem to be late for the dance with stuff like this"
Watch This Story – The Rock, John Cena and More: WWE Superstars Who Sang on Live TV!
Is Vince McMahon a control freak?
During the same topic, Russo also stated that Vince McMahon is a control freak. He continued that McMahon does things when he wants to do them. Although, at the end of the day, it's his company. Russo explained that it's Vince's "prerogative" to do that.
What Russo says is not wrong. WWE does take a painfully long time to make essential changes in a character or in a storyline.
ADVERTISEMENT
Article continues below this ad
"The Big Dog" is a prime example of the same. The WWE Universe was practically screaming at WWE officials for a Roman Reigns heel turn. But Vince McMahon didn't listen to them, and as a consequence, they couldn't get Roman over with the fans.
Then, when WWE finally listened to their fans and gave Roman a heel turn, his career finally took off. In the future, WWE officials and Vince McMahon need to listen to their fans a lot more if they don't want a repeat of the same.
ADVERTISEMENT
Article continues below this ad