Vince McMahon and His Playboy Magazine Connection: How a Former WWE Tag Team Almost Got the Gimmick
Published 10/23/2021, 2:16 PM EDT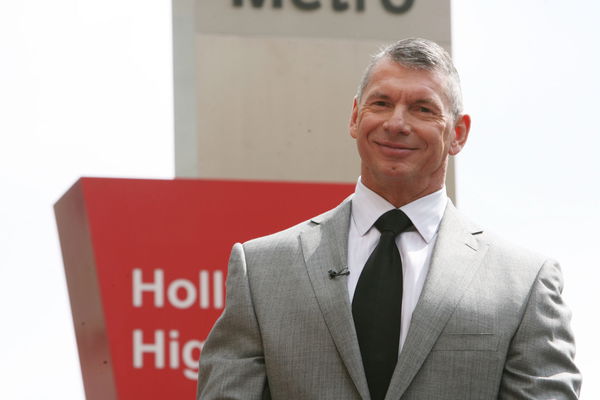 ---
---
The WWE Chairman Vince McMahon has had his fair share of producing some of the most bizarre storylines and gimmicks in the history of pro-wrestling.
ADVERTISEMENT
Article continues below this ad
However, nothing comes closer to what happened to the former WWE tag team superstars, Epico Colon and Primo. The duo was an integral part of WWE's tag team division before eventually getting fired in 2020.
In a recent interview, Epico Colon recalled how he and cousin Primo were nearly dressed as founder and editor-in-chief of Playboy magazine, Hugh Hefner.
ADVERTISEMENT
Article continues below this ad
Watch this story: Roman Reigns Appears, Bianca Belair Destroys Sasha Banks & Becky Lynch: Best Moments From WWE SmackDown (Oct. 8, 2021)
Hugh Hefner was the founder of the Playboy magazines died at his home in Holmby Hills, Los Angeles, California, on September 27, 2017, at 91.
Primo details how Vince McMahon handed them the gimmick
Speaking on 'That's 90s Wrestling Podcast', Epico talked about the team when Mr. McMahon wanted to experiment on the duo while giving them the gimmick Puerto Rican Playboys.
"One of the many times we got heat, they came up with this gimmick. We were supposed to be the Puerto Rican Playboys. We're in the office and Vince goes, 'Yeah you guys are good-looking.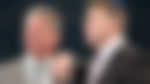 You're Puerto Rican, I want you guys to dress like Hugh Hefner.' It was like a mix of Hugh Hefner and Goldust. 'You're gonna wear black and gold.'
"Me and Primo looked, we almost threw up right there. 'Here's your gimmick,' they had gear and everything. We had the black and gold robe like Hugh Hefner. And we were gonna be in Goldust's color scheme. 'Oh god, please.'" he said.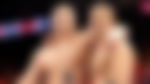 Eventually, it looks like someone talked sense into Mr. McMahon and he canceled the gimmick for the tag team just minutes before debuting this bizarre gimmick.
Epico detailed that just a couple of hours before their new playboy gimmicks, McMahon called them in his office and said tha it might offend some fans, as the programming is PG-13 now.
ADVERTISEMENT
Article continues below this ad
"We were about to debut and then two hours before we were supposed to debut with that gimmick Vince goes, 'Ah, it might be too much for TV. Playboys, what is that?'"  [h/t: InsideTheRopes]
Looks like McMahon was just trying to avoid the backlash he faced when WWE Hall of Famer, Charles Wright's 'The Godfather' gimmick when WWE went PG-13.
ADVERTISEMENT
Article continues below this ad
Clearly, it would not have been such a great push for Primo and Epico, and eventually, Vince McMahon gave up on his idea.