Vince McMahon 'Chewed Out Ric Flair's A**' So Bad The 16x World Champion Burst Into Tears: "Aren't You Man In Enough!"
Published 06/23/2022, 5:30 AM EDT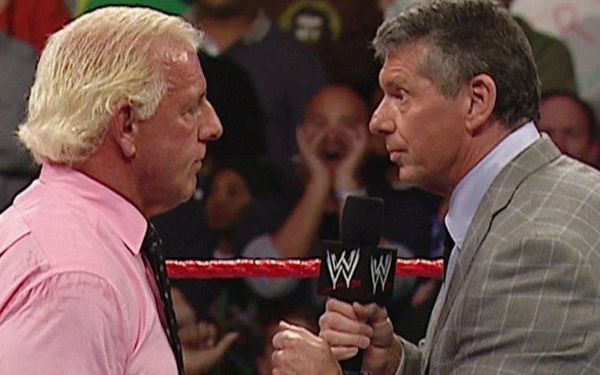 Ric Flair will always be on the top when someone talks about the greatest wrestlers in history. 'The Nature Boy' had an illustrious career that spanned 40 years and won multiple world championships. He wrestled across multiple promotions and had one of the greatest matches in the company of Vince McMahon.
ADVERTISEMENT
Article continues below this ad
Flair is currently training hard for his one last match on 31st July 2022. Moreover, his training partner is none other than a top AEW wrestler, Jay Lethal, who is also one of his close friends. Also, his last match will take place at a larger arena and Flair shared the location change on his Twitter. 
ADVERTISEMENT
Article continues below this ad
Recently, Ric Flair on his To Be The Man #6: Ric's WWE Retirement match podcast, shared an incident with him in WWE in 2007. Ric Flair was in his final days as an active WWE wrestler and had some backlashes with Vince McMahon.
Flair recalled an incident when he quit after Vince McMahon was angry with him over a match. McMahon lashed on 'The Naitch' for letting Victoria toss him around the ring in his mixed tag team match on RAW. Also, he later The Nature Boy was in tears when Mr. McMahon again lashed over him in his office.
Flair said, "Then he flew me up there and chewed my a** out and I started crying and said, 'Okay'. He cussed out my lawyers. He said, 'Who the f*** are these two j*ckoffs? You've got a lot of balls to bring a lawyer into my office.
He added, "Aren't you man enough to talk to me man to man? I hate lawyers. I hate my own f**king lawyer! And that's exactly the way it went. Then those two lawyers were started crying"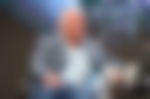 The year 2007 saw much backstage heat between Flair and Mr. McMahon. Apparently, the chairperson and 'Naitch' had a strain relationship since Flair left for WCW after 1992. However, even though they had disagreements, McMahon always altered Ric Flair's gimmick into his WWE was; he gave Flair freedom to go out and do the best of character work in the ring. 
Flair's last WWE storyline was a bizarre one in which he was the kayfabe father of Lacey Evans unborn child in a RAW storyline. However, when Evans took a hiatus as she was pregnant in real, Flair asked for his release from the company. As of now, The Nature Boy will have his last match on 31st July 2022 and his opponent is yet to be revealed.
Ric Flair reflects on his relationship with Vince McMahon in 2007
While talking about the reason he quit WWE in 2007, Ric Flair shed a light on his relationship with Vince McMahon in the same year. Flair was in the final days of his in-ring career and in WWE he was helping young talents come on top. Sometimes, he clashed with the boss while doing his work.
ADVERTISEMENT
Article continues below this ad
Flair said, "We started he does never start out anything calm when we if you pi**ed him off. It's been my experience. So one time he chewed my ass out and brought something and then I walked out and Bruce Prichard, Bruce will tell you the story."
He added, "Bruce said he cut a skating promo about how you feel Carlito leaving the building early with Tori Wilson. You know that was the storyline right or something brother I tore his a** up so bad, they took me from wrestling Kennedy in WrestleMania to wrestling Carlito in a dark match".
ADVERTISEMENT
Article continues below this ad
Mr. McMahon and Ric Flair had some heat between them, but eventually, it cooled off. 'The Nature Boy' returned to WWE in 2012 and was under contract as a non-wrestling superstar until 2021.
Watch this story:-  Dwayne Johnsons Daughter Simone to The Undertakers Daughter Kaia – Meet Daughters of Top WWE Stars