"Vince Every Time Bursts Out Laughing"- Mark Henry Remembers a Humorous Segment with Mae Young
Published 06/30/2020, 3:28 AM EDT
By
Mark Henry, WWE Hall of Famer looks back at the time when Mae Young gave birth to a hand. For the majority of WWE fans and especially this generation, Mark Henry will be remembered as one of the baddest guys ever.
ADVERTISEMENT
Article continues below this ad
The World Strongest Man was a man with no feelings, his main motto was to destroy everyone and hurt people. He would induct every one of his opponents in the Hall of Pain after hurting them.
However, back in the attitude era, he was a ladies man. He would walk out with his slow tantalizing theme and charm the ladies in the crowd.
ADVERTISEMENT
Article continues below this ad
Mark went on to claim he is a s** addict. He was soon seen romancing WWE legend and Hall of Famer, the late Mae Young.
During their romantic storyline, Mark Henry got Mae Young pregnant. Henry fondly remembers the storyline with the late Hall of Famer.
In an interview with Chris Van Vliet, Henry has a laugh during his time in the attitude era.
"I'm a clown man, I still pick on Vince, are you ever going to tell me what the deal was with the hand? And he just starts laughing it's a hand.
"Welcome to the world of pro wrestling, everything don't make sense but entertaining as hell. All this time I didn't know what was the plan but I was just curious why a hand and Vince every time bursts out laughing whenever I ask him."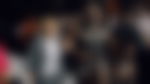 Mark Henry looks back on his 23-year long career
Mark Henry may not be one of the greatest this company has ever seen. He has however done enough to be remembered forever.
A two-time world champion, European champion, and of course a Hall of Famer. He also participated in the Olympics for his country.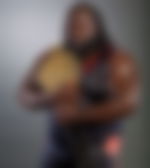 In an interview with Chris Van Vliet, Mark Henry reflects on his career. The world's strongest man says the greatest moments in his career were during the attitude era. The sexual chocolate gimmick is certainly his favorite.
Here is what Mark Henry has to say.
"OO Sexual chocolate, like during the beginning that was so much fun I got to go out and make a fool out of myself and play with the ladies in the crowd. It didn't matter if I lost that night, the whole point was to entertain people and make people laugh.
ADVERTISEMENT
Article continues below this ad
"I am a comedy guy, I have done a couple of stand-ups. I like to watch people laugh, I like seeing people enjoy themselves and that was my chance to do that."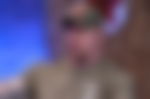 ADVERTISEMENT
Article continues below this ad