Vince McMahon Kicked Open the Forbidden Door With The Undertaker Way Before It Was a Thing
Published 03/01/2022, 9:00 AM EST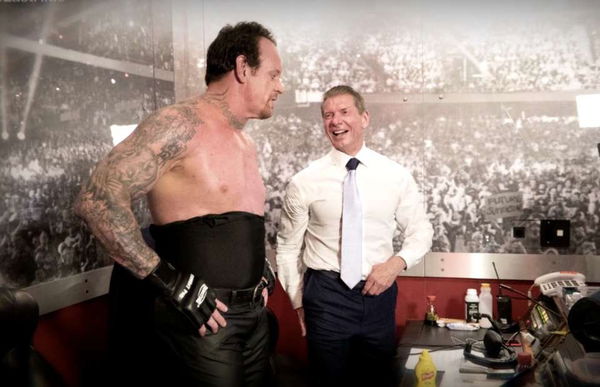 The term 'Forbidden Door' is thrown very casually in the pro-wrestling industry these days. Eventually, wrestling promotions like AEW, NJPE, Impact Wrestling, GCW, and many other promotions let their wrestlers appear on different shows. However, Vince McMahon did this alongside The Undertaker way before it was cool.
ADVERTISEMENT
Article continues below this ad
Earlier this year, the WWE Chairman shocked the fans. Before the Royal Rumble premium live event, WWE shockingly announced that current Impact's Knockout champion, Mickie James, will appear at the event. This news made the fans absolutely crazy as WWE doesn't allow wrestlers from other promotions to appear on their show.
ADVERTISEMENT
Article continues below this ad
WWE Hall of Famer Jeff Jarrett recently talked about the match when The Undertaker and Bret 'The Hitman' Hart teamed up to take on the team of himself and Jerry Lawler in USWA.
Speaking on the latest episode of his 'My World with Jeff Jarrett' podcast, the Hall of Famer revealed how this was still a big deal in the wrestling world. The match took place in the mid-90s.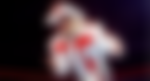 Back before Vince McMahon made WWE a household name. There were multiple wrestling shows running in local territories all over the country. It was the genius of Mr. McMahon that put his company on national television and wrestlers from different territories joined his company.
However, Memphis-based USWA was one of the last remaining territories left in the business. In his podcast, Jeff revealed that it was on February 14th when The Undertaker and Bret Hart appeared in USWA while still wrestling with WWE full time.
The Undertaker met Kane because of the 'Forbidden Door'
Just like Jarrett noted that it was Vince's idea to perform for other promotions-territories back in the days. Similarly, it was because of the WWE chairman, that we got the 'Big Red Machine' Kane in WWE.
Watch this story: Most Memorable Moments of WWE Survivor Series
ADVERTISEMENT
Article continues below this ad
How did this happen, you wonder? Well, back in the 90s there was an Appalachian-based wrestling promotion, Smoky Mountain Wrestling (SMW). The promotion was run by the veteran promoter, Jim Cornette. However, in 1995, The Undertaker was sent to SMW to wrestle a young Glenn Jacobs.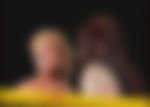 It was this match Jacobs impressed 'Taker. The Deadman then went back to Vince McMahon and pitched the idea to bring Glenn Jacobs into WWF/WWE. Eventually, it proved to be one of the best decisions McMahon could've made.
ADVERTISEMENT
Article continues below this ad
Glenn Jacobs went on to become one of the pioneers in the wrestling industry as Kane. The rest, as they say, is history.