Vince McMahon Once Abused Legendary Celebrity Over the Phone: "Go F**k Yourself"
Published 12/30/2021, 10:30 AM EST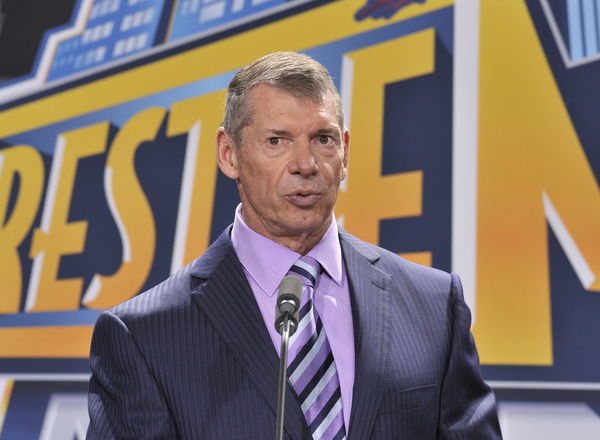 ---
---
Vince McMahon, despite being such a prominent personality in the entertainment industry, still has plenty of unheard incidents that involve him.
ADVERTISEMENT
Article continues below this ad
An incident involving Jim Cornette is one of them, he revealed while discussing stories of when he worked with Vince.
On his podcast, Jim Cornette Experience, Cornette talks about the big boss's plethora of stories. He shared them with the listeners, and some of them were hilarious.
ADVERTISEMENT
Article continues below this ad
He touched on Vince's 'halcyon days' when he was on top of the world. Brian Last talked about McMahon's impersonation and intimidation of sports journalist, Howard Cosell.
"Remember he tried to get him- if you ever read Howard Cosell's book he's like 'Vince McMahon called me and he wanted me to come to the WWF, and I told him no,' and he was like 'f*ck you.'"
Jim and Last burst out laughing, talking about the incident.
Cornette remembered that something similar happened with UFC commentator Mike Goldberg. Vince wanted to recruit Goldberg and wanted him to become the voice of Monday Night RAW.
Watch This Story: Roman Reigns' Spear to Brock Lesnar's F5: Most Devastating WWE Finishers of 2021
He carried this attack out on UFC, to mess with Dana White. Cornette revealed that Vince always went with the best, the most famous in any field. For him, he searched for that recognition factor.
"At one point in time, he [Howard Cosell] was the most famous sports announcer and crossed over into probably the most famous television announcer in the United States at least for a few years. And so he [Vince] had to have him until he said 'Go f*ck yourself.'"
Vince McMahon loves celebrity appearances in WWE.
As Jim and Brian Last spoke on Vince's stories, they also touched on the topic of using celebrities for promotions at WrestleMania's. For Vince, celebrities were a huge deal.
Brian said,  "It makes you wonder what he thought at WrestleMania 2. Celebrity was such a big deal for him. WrestleMania 1, Mr. T at the height of his powers."
ADVERTISEMENT
Article continues below this ad
"You have Cyndi Lauper at the height of her powers. Billy Martin, when the Yankee fans are really clamoring for more Billy Martin. Liberace. I guess in his own world, he was still a big deal."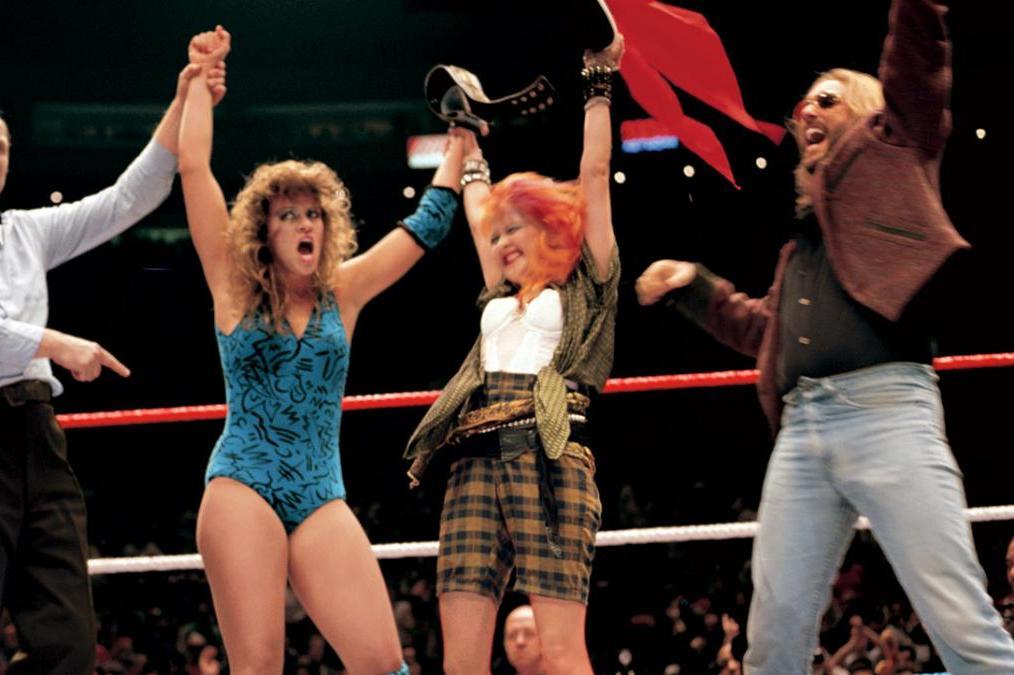 His love for celebrities was what made WrestleMania 1 such a huge success. It skyrocketed WWE and Vince to international success. Celebrity appearance in WWE always hypes the fans up as it feels like a crossover between two different worlds.
ADVERTISEMENT
Article continues below this ad
The most recent celebrity appearance in WWE, Bad Bunny, was a huge success for both parties. It adds in more audience and viewers from all over the world.