Vince McMahon Once Took Over a Ring Truck After Getting Drunk
Published 10/22/2021, 11:45 AM EDT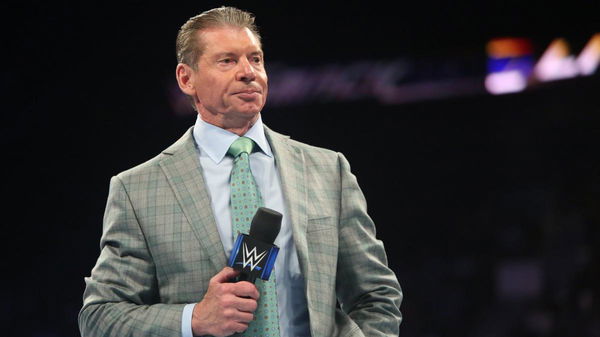 ---
---
In the world of professional wrestling, Vince McMahon is a unique individual. He is enthusiastic about his job and his employees.
ADVERTISEMENT
Article continues below this ad
Vince spent a lot of time backstage with WWE wrestlers, referees, and crew. Some of the encounters are amusing, while others are a little more somber. When it came to off-screen moments, Vince had plenty of them with his employees.
Mike Chioda, a former WWE referee, spoke about his experience with Vince McMahon on John Layfield's YouTube channel. He talked about his prior life and his time as a WWE referee. He also discussed unforgettable experiences with iconic WWE Superstars.
ADVERTISEMENT
Article continues below this ad
Mike shared his stories with Layfield and Brisco with a recap of his best moments. A happy and funny conversation featuring Mike's experiences with Vince.
Watch This Story: Drew McIntyre Bids Adieu to WWE Raw After Loss to Big E at Crown Jewel
Mike Chioda recalls Vince McMahon taking over a ring truck
Mike Chioda is a former WWE referee and stands as the longest wrestling referee WWE ever had. Chioda was the longest referee who ever worked for the company with a tenure of three decades until his release in 2020.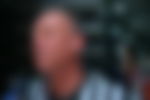 Mike Chioda narrated that they were in Richfield, Ohio, where they stopped for drinks. As Chioda recalled the incident, Vince got hammered at the Holiday Inn bar and was rather inebriated. He further revealed, "Vince said, 'Hey Mike. Where's the ring truck?' I said, 'It's right outside in the parking lot sir.' It was snowing and 'there was a ton of snow from before. It was snowing at night."
"It was freezing because it was November at that time. Next thing you know, Vince is like, 'Give me the god da*n keys to the truck Mike.' I was like, 'Yeah sure boss. No problem.'
"I gave him the keys, and he said, 'Ok, come with me.' I look at Chimel (Tony Chimel). He was over at the table. I told Chimel, 'Vince has the keys to the truck.' He said, 'Why the f*ck did you give him the keys to the truck?' Me and Chimel came out."
ADVERTISEMENT
Article continues below this ad
"Now we're in the truck with Vince. He's doing donuts with this 20-foot truck with a sleeper cab. He's shifting gears and saying, 'God da*n it. Can't this go any faster?' I said, 'Yea, if you're going down the highway.' I swear he almost tipped the truck two or three times. I thought he was going to capsize the truck." [h/t Wrestlingnews.co]
It's clear that Vince McMahon can turn any night on the town into an interesting experience as indicated by Mike Chioda's story illustrates. Currently, Mike Chioda is a referee in AEW. He joined AEW after his release from WWE last year in 2020.
Share some of the most interesting Vince McMahon stories you've heard in the comments section below.
ADVERTISEMENT
Article continues below this ad