Vince McMahon's One Statement Stopped WWE Legend from Quitting the Company
Published 12/17/2021, 2:00 PM EST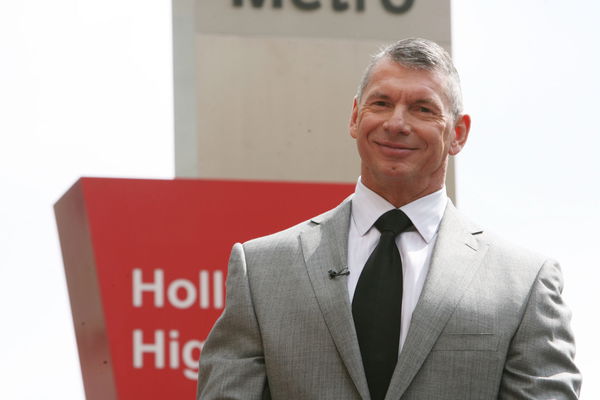 ---
---
Two-time WWE Hall of Famer Booker T was an integral part of the Ruthless Aggression Era of the WWE. The former WCW champion helped shape the business into what it is today. However, at one point, the former champ wanted to leave the company. Eventually, WWE chairman Vince McMahon stepped in and changed his mind.
ADVERTISEMENT
Article continues below this ad
Throughout his time in the WWE, T's most notable run was when he became the King of the Ring in 2006. However, what made it so unique was him performing the acts with his real-life wife, Sharmell.
Recently, the Hall of Famer revealed that he almost "stepped back" from wrestling and asked WWE chairman Vince McMahon about slowing things down.
ADVERTISEMENT
Article continues below this ad
Sharmell acted as the valet of her husband, Booker T, and also a part-time wrestler. She mostly played a heel character along with her husband, and her "annoying" character was really loved by the fans back in the day.
Watch This Story: Roman Reigns' Spear to Brock Lesnar's F5: Most Devastating WWE Finishers of 2021
Vince McMahon devised a unique way to keep Booker T on the board
Five-time WCW World Heavyweight Champion recently appeared as a special guest on the Stories with Brisco and Bradshaw podcast, where he revealed how WWE chairman Vince McMahon stopped him from quitting WWE.
Back in 2005, Booker T decided that he will take some time off from wrestling and focus on his personal life with his newly wed wife, Sharmell.
ADVERTISEMENT
Article continues below this ad
However, when he told this to Vince McMahon, the chairman offered to hire Sharmell so that Booker won't have to leave wrestling and can be around his wife.
"I was at that point where it was time for me to slow down. Sharmell and I had just gotten married. I went through a divorce and I know what it's like being on the road, and just for instance, having a family. I told Vince that I was going to take a step back from the company. He said, 'Why would you want to do that?' I said, 'I think it would be best for my relationship, just getting married and whatnot.' He said, 'Why don't we just hire Sharmell?' I went in to quit and he's talking about hiring Sharmell. That kind of solved the whole problem," said Booker T.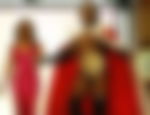 ADVERTISEMENT
Article continues below this ad
This turned out to be a brilliant idea as Sharmell and Booker T made an epic couple on screen and they got over quickly. However, Sharmell worked just as well as her husband and attracted most of the heat because of her heel tactics.