Vince McMahon Reportedly Paid a WWE Hall of Famer Millions "To Do Nothing"
Published 12/26/2020, 7:00 AM EST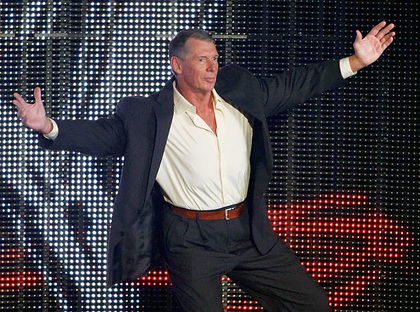 ---
---
Back in the 90s, the Monday Night Wars had overtaken American television. Rivals Vince McMahon (WWE) and Eric Bischoff (WCW) always tried to gain an advantage over the other by any means possible.
ADVERTISEMENT
Article continues below this ad
Back then, the biggest 'slam dunk' was to 'steal' reputed wrestlers from the other company. While many left WWE for WCW, Vince McMahon made sure one of his elite athletes stayed in the WWE.
In that infamous decade, a series of incidents (including the Montreal Screwjob) coupled with his own health problems affected Shawn Michaels' mental and physical health.
ADVERTISEMENT
Article continues below this ad
He took a hiatus for four years after WrestleMania XIV. However, McMahon was hell-bent on making sure Michaels stayed with his company, and he did something unthinkable.
Legendary commentator, Jim Ross, revealed some never-before-heard details about Michaels' run in the 90s on his Grilling JR podcast. Ross revealed McMahon paid Michaels during the four years despite his inactivity in the ring.
"I don't know if it was pressure from Vince or not. Vince loved him. It's proven. We paid Shawn $750,000 a year for about four years to do nothing because he was Vince's guy.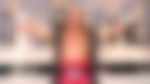 "Every time we go over budgets and things, where are we at with the Shawn contract? Nothing, leave it alone. Ok."
If we calculate it all, the estimate of those four years comes down to almost $3 million! Throughout the four years, Shawn Michaels got three million dollars for doing nothing!
Shawn Michaels wanted to go to WCW but Vince McMahon didn't let him
Michaels was not too thrilled to stay at home. There were even reports that he wanted to go to WCW with his friends Scott Hall and Kevin Nash.
ADVERTISEMENT
Article continues below this ad
Back then, McMahon had already lost his top star, Bret Hart, to WCW. If the WWE lost Michaels as well, it'd have been a substantial loss. This was one of the primary reasons McMahon paid the lofty amount.
"Here's the deal. All Shawn wanted to do was go work and go play with Kevin (Nash) and Scott Hall. So that would have been for WCW nice to get a gift of Shawn Michaels, wouldn't you think? So he took good care of him."
ADVERTISEMENT
Article continues below this ad
Shawn Michaels returned to WWE in mid-2000 as a member of the newly established nWo. He went on to have many great matches and accolades before retiring in 2010.