Vince McMahon Reveals If He Has Seen Himself in Dwayne Johnson's Young Rock on NBC
Published 03/04/2022, 11:30 AM EST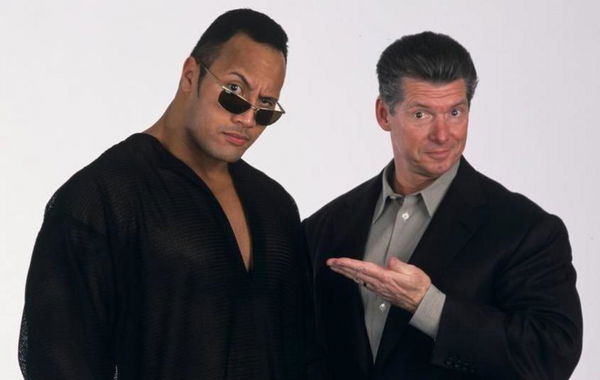 Vince McMahon has achieved so much in his life till now from pro-wrestling cannot be matched by anyone anytime sooner. He has dedicated his time to WWE and has rarely seen doing other things. The wrestling fans are always curious about Vince McMahon and want to know more about the boss of WWE who got the company this far.
ADVERTISEMENT
Article continues below this ad
Last year a new series Young Rock was released on NBC which showed the insights of his younger life of Dwayne The Rock Johnson. It featured many actors as pro-wrestling entities in the series like André the Giant, Rocky Johnson, Macho Man Randy Savage, etc. It showed a small part of a Young Vince McMahon.
The series had got excellent reviews and was a delight to watch for the pro-wrestling fans. Vince recently appeared on the Pat McAfee Show. There McAfee told Vince about the series and about his part.
ADVERTISEMENT
Article continues below this ad
McAfee asked Vince about this show, about him watching his younger self in the series. Vince said, "No." I'm a doubted but no."
The small part was young Vince McMahon calling to Hawaii to negotiate some pro-wrestlers for his territory when Vince McMahon had just started the business. Back then pro-wrestling business was divided as per the territory.
American actor and comedian Adam Ray played a good role in the series of young Vince McMahon. Season two of the series is in production and they will show Vince again in this season and Dwayne Johnson's story will continue towards him entering WWE.
Vince hasn't seen the series yet, but he might, out of curiosity, see his part later and talk about it. Season one had a cameo of Vince, maybe season two will feature more of Vince McMahon's part.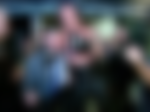 Netflix documentary on Vince McMahon
WWE made an announcement in sometime back a Netflix documentary on the CEO of WWE Vince McMahon. The series will showcase some stories of Vince and also his day-to-day life.
ADVERTISEMENT
Article continues below this ad
Bill Simmons will be the Executive Producer for Vince's documentary. He was also the Executive Producer for 2018 HBO documentary Andre the Giant. As per Dave Meltzer, this documentary is said to have the biggest budget Netflix documentary in history.
WWE & Bill Simmons producing a multi-part Netflix documentary on Vince McMahon, will be one of the highest budgeted Netflix docs in history.

— Dave Meltzer (@davemeltzerWON) October 29, 2020
ADVERTISEMENT
Article continues below this ad
This documentary will be a medium for wrestling fans to experience Vince's life. We will learn about the struggles he has been through in his life. They did not announce yet the release date, but the day they announce it, fans will wait for the same.
Watch this story:- WWE Raw Results: Edge Turns Heel, Bianca Belair Wounds Becky Lynch With Her Hair, and More!