Vince Mcmahon Unhappy With the Undertaker Announcing Retirement
Published 09/20/2020, 9:23 AM EDT
---
---
The Undertaker revealed shocking details about his WWE departure in a recent interview. In the documentary "The Last Ride," he had teased his retirement. However, the boss, Vince McMahon, was apparently not happy with it.
ADVERTISEMENT
Article continues below this ad
The Undertaker reveals huge detail about his retirement announcement
During a recent podcast with My Mom's Basement (h/t Fightful), The Phenom revealed that Vince McMahon was not happy with Undertaker's retirement announcement at the end of the docuseries.
ADVERTISEMENT
Article continues below this ad
"It was in my thought process. I have a whole group of people who are like, 'You can go out and do this, people will go crazy.' On the inside, I'm thinking, 'I don't move the way I used to move, it's a watered-down version.'
"I also love this business so much and love performing. It's almost like I needed somebody to put the bullet in there and stop. Once we started rolling with this, it was in the back of my mind, 'I can get to a point where this will solidify it and I won't have a choice."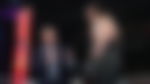 Undertaker added the "never say never" line to calm Vince down. With that particular statement, the 'Deadman' left the ending ambiguous.
ADVERTISEMENT
Article continues below this ad
"Originally, that's where I was at until I had to send the last 15 minutes to the Chairman [Vince McMahon]. He didn't like the ending at all. That's where we put the line back in there, 'never say never.' I'm coming to grips with it. Obviously, as we get close to [WrestleMania], I'll have that internal feeling like I should be getting ready for something."
Since his critically acclaimed "Boneyard match" against AJ Styles at WrestleMania 36, the Undertaker has not appeared on WWE television.
Maybe, WWE is putting The Undertaker to rest as he recently broke Kayfabe and promoted WWE 2K Battlegrounds. Considering how strict WWE and Undertaker were about maintaining the character, this might as well be the beginning of the end for the legend.
ADVERTISEMENT
Article continues below this ad
However, as the 'Deadman' said, we may never know when the gong strikes again.