Was The Rock the Perfect WWE Superstar?
Published 08/24/2021, 8:52 AM EDT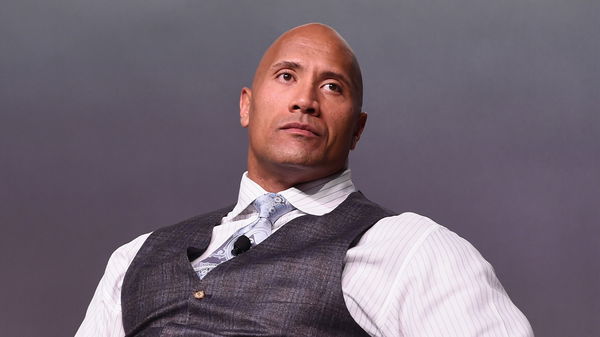 ---
---
Dwayne the 'Rock' Johnson personifies the word charisma for most people. The Rock has done it all, from being one of the biggest wrestling stars ever to being an A-list Hollywood celebrity. He is also one of the most recognized faces amongst different demographics and verticals. Thus, making him the perfect brand ambassador for any brand. The Rock also has a varied array of businesses that he takes care of and promotes.
ADVERTISEMENT
Article continues below this ad
Standing at a towering 6 feet 3 inches tall, the Rock is a mammoth of a man. Dwyane has perfected the art of connecting with the audience for which he has excelled in WWE and Hollywood. The Rock also has a great knack of marketing himself as someone people would follow. He works out at 4, runs several businesses, is a savage yet always smiling and spreading positivity. The Rock was an influencer before the term became common.
Why is the Rock Such an Attraction?
ADVERTISEMENT
Article continues below this ad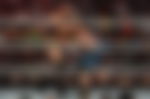 The Rock oozes charisma, in a business that requires fresh and electrifying personalities to grab the spotlight. A perfect fit indeed, the Rock ever since he has step foot in the ring has won multiple titles and accolades. His physique plays a significant role; he isn't too tall to not feel unbelievable to general folk, yet big enough to look impressive. It would be an understatement to talk about how well constructed his body is.
The Rock attracts the audience by being better than the average, yet not an anomaly with height and, well, the pinnacle of maintaining an aesthetic physique. He well encompasses a statistical record in WWE, as his name holds more value than any records of his matches.
ADVERTISEMENT
Article continues below this ad
The Rock is probably the smoothest transition from wrestling to Hollywood and the most successful one at that. Whenever he comes back to the pro wrestling ring, he increases the attraction power he had before. He has gone through many physical changes over the years yet ceases to give a notion that he slowed down ever.
The most 'Electrifying Man in all of Sports Entertainment' has sold more than tickets. He is successful by selling a notion of what the epitome of a successful man is. This is exactly what makes him the biggest box office attraction. From WWE to movies to even the UFC, Dwayne Johnson has branched out into everything.
ADVERTISEMENT
Article continues below this ad
We expect the People's Champion to be back at this year's Survivor series and all behold, he might just give us another spectacle.
RAED MORE: Dwayne 'The Rock' Johnson Surprises Fans With a Heartwarming Gesture!