"Wasn't Just a Rumor": Wrestling Legend Uncovers Stunning Facts About Stephanie McMahon's Alleged Affair With WWE Legend Way Older Than Her
Published 08/26/2022, 4:30 PM EDT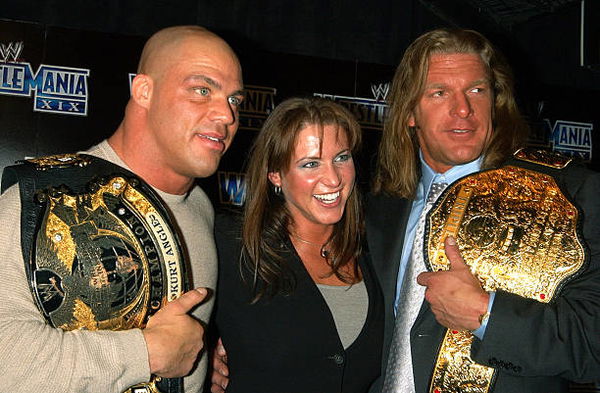 WWE legend Dutch Mantell recently opened up about a rumor regarding Stephanie McMahon! Well, of course, this is not the first time the 'Billion Dollar Princess' has been part of a controversy. McMahon started dating Triple H around 2000. Long before this, Stephanie was having an affair with another WWE veteran, someone who was notorious for this.
ADVERTISEMENT
Article continues below this ad
On his show Story Time with Dutch Mantell, Mantel spilt the beans on McMahon's alleged affair with Randy Savage. "A rumor? they had rumors in WWE? Would you believe it? No, that was not a rumor." said Mantell. Fans are, of course, always up to hear some WWE tea from the past, and Mantell gave them all of it.
ADVERTISEMENT
Article continues below this ad
Was Stephanie McMahon having an affair with Randy Savage?
Savage always drove the crowd crazy with his flamboyant dressing sense and stage presence.
"It was basically — If I can say this, it was more or less accepted as fact because who said that if you say it enough that the rumor becomes the fact. They ever done that because it was repeated over and over and over and over again," added Mantell.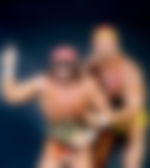 While Mantell himself agreed he can neither confirm nor deny the rumor, it was certainly a well-known one. Apart from being well known, it was also something very plausible.
"But, it was a wasn't just a rumor. It was really an accepted — Almost statement of fact, that randy had been told or advised — not by Vince but by, say Pat or some of their agents there — Chief, to kind of stay clear of Stephanie." Mantell also emphasized that it was maybe something a little more than a rumor.
Mantell believes Vince wanted to protect his daughter and could have been against them dating. "Which I don't, I don't blame him for," he added. "But I think Randy did cross the line. I think he did cross the, uh, the equator, and he may have dallied a little bit with Stephanie."
ADVERTISEMENT
Article continues below this ad
Macho Man had a brief feud with Triple H, which made their dynamic very bitter.
ADVERTISEMENT
Article continues below this ad
While the rumor is up for speculation, Vince McMahon was convinced. He might have smelled something fishy and blocked Savage's induction into the Hall of Fame. But nobody knows for sure. What do you think about this rumor? Could it be true? Share your thoughts in comments.
Watch This Story: Hollywood Megastar and WWE Legend Dwayne the Rock Johnsons Awe Inspiring Lifestyle