Watch: 29-Year-Old AEW Wrestler Risks His Life and Home as Tries to Pull Off Dangerous Car Stunt
Published 08/27/2022, 12:00 PM EDT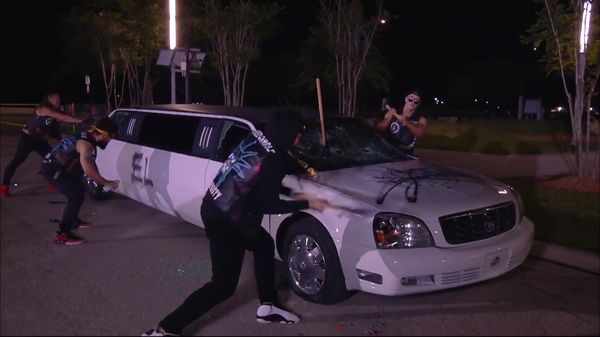 Pro wrestling is a sport where an individual puts everything on the line for the sake of entertainment. Many people undervalue the format of pro wrestling by referring it to as scripted. But the one who steps inside the ring knows the fine line they are walking between entertainment and injury. 
ADVERTISEMENT
Article continues below this ad
The individuals who opt for pro wrestling as their career often have a knack for the adrenaline rush. The thrill-seeker attitude is what makes them different from the others. Whether it's jumping from a 16 ft high cage or blowing up a limousine, the wrestlers never hesitate to go all the way. A wrestling daredevil recently performed such a stunt but outside the ring.
ADVERTISEMENT
Article continues below this ad
Samuel Ratsch, better known by his ring name Darby Allin, is a pro wrestler with All Elite Wrestling (AEW). Darby is recognized for his crazy stunts both inside and outside the AEW. Along with pro wrestling, Allin is also an enthusiast daredevil and likes to share his mischievous stunts on his social media.
Allin shared a Jaw-dropping stunt on his Twitter Handel on 26 August that made his fans go berserk. Darby made a 96-foot jump in a jeep over his house, crashing into a trailer. While sharing the video, Allin wrote, "Sketchiest stunt I've ever done! 96 foot jump over my house in a jeep into trailers."
Darby Allin defying gravity
Despite the huge social media breakout over his action, this isn't the first time Allin did pull off something like this. Darby Allin is an established name in AEW. He has engaged in numerous big matches throughout his career. He is known for his athletic abilities and for performing gravity-defying acts on AEW. A few months back, Allin did make the news for a similar thing in AEW.
ADVERTISEMENT
Article continues below this ad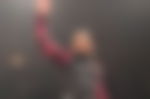 The former WWE superstar Jeff Hardy, who is also known for performing death-defying stunts, is currently signed to AEW. In one match, he went against Darby Allin and both the wrestlers stunned the audience with their performance. During the match, Allin jumped from the ladder placed in the ring and crashed on Hardy. Even though Allin lost that game to Hardy, he was able to make the headlines after that match.
ADVERTISEMENT
Article continues below this ad
Darby Allin is a performer who never hesitates to go one step further for entertainment and that's the one-element promotions seek in their superstars. Maybe we'll get to see Allin on a WWE roster soon.
Watch This Story: The moments where the WWE referees got wrecked