There have been many WWE Superstars who have terrorized opponents over the years. Possibly, one of the most successful wrestlers among that list would be Brock Lesnar. He has been in the company for years. Let's take a look at where it all began.
The Beast Incarnate's debut
Brock Lesnar made his debut on March 18, 2002. He appeared in an episode of RAW and proceeded to attack Spike Dudley, Al Snow, and Maven. He came into the company as a "Paul Heyman Guy". 
In his debut, he attacked all three Superstars in the ring. Lesnar delivered a spine buster to Al Snow and picked up Maven for his signature F-5.
Dudley tried to take advantage over the top rope but he was mauled by Brock Lesnar. Lesnar would then go on to deliver three consecutive powerbombs to Spike Dudley.

Heyman was later revealed as Lesnar's agent and the Superstar got hailed as "The Next Big Thing". Great things were expected from him and he did not disappoint.
In June of that year, Lesnar won the King of the Ring tournament. Five months into his debut, he captured the WWE Championship beating The Rock at SummerSlam.
Lesnar also made history that night becoming the youngest WWE Champion aged just 25. 
Initial departure
Lesnar rapidly rose to fame in WWE. However, he took his leave from the company following a WrestleMania feud with Goldberg.
Lesnar went to perform in the NFL but was cut off just before the start of the season. He then pursued a career in UFC where he reaped success yet again. Brock Lesnar has also held the UFC Heavyweight title.
Brock Lesnar returns to WWE
Lesnar returned to WWE in 2012. He went on to win more Championships and was the first to beat The Undertaker at WrestleMania, thereby ending The Deadman's streak.
Since then, Lesnar has held the WWE Championship and the Universal Championship which bring his total reign to eight times World Champion.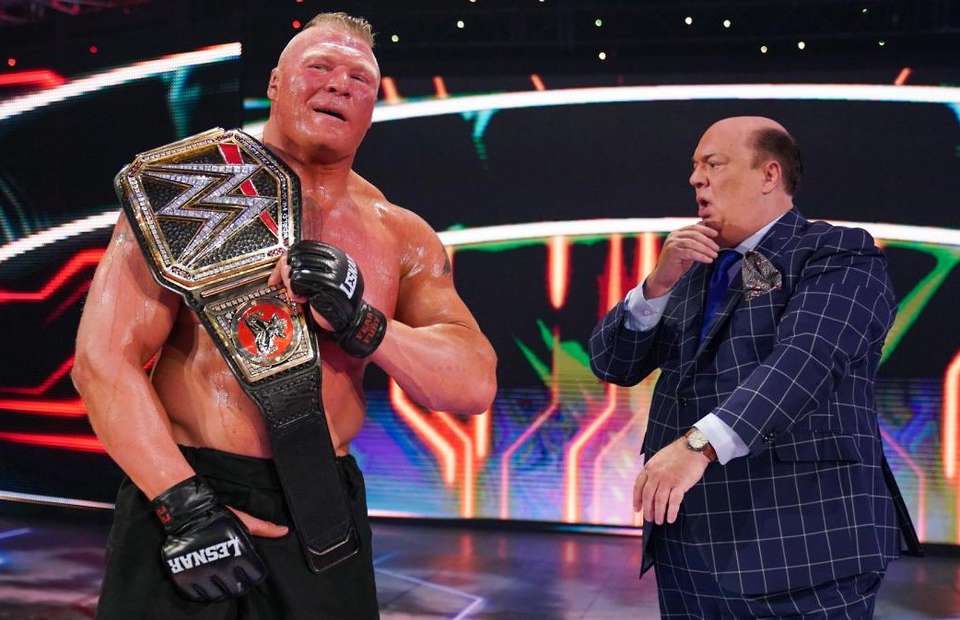 Lesnar is one of the most successful athletes ever to have graced the ring. Over the years, he has proved time and time again why he is hailed as a 'Beast'. With Paul Heyman by his side, Lesnar needed no introduction to stardom.
He recently lost the WWE Championship to Drew McIntyre at WrestleMania 36. He is yet to make his next appearance, but fans can rest assured that he will make an impact worth remembering.