WATCH: Bianca Belair Uses her Hair to Defeat Bayley at WWE WrestleMania Backlash
Published 05/16/2021, 9:47 PM EDT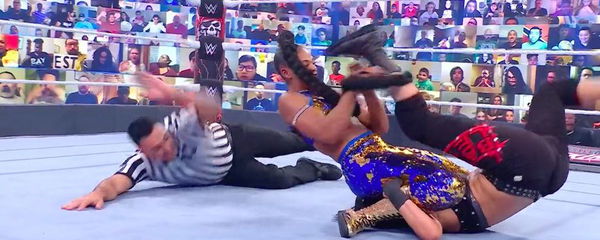 ---
---
Bianca Belair continued her run of wins by defeating Bayley at WrestleMania Backlash. The SmackDown Womens' Champion retained her title against the longest reigning champion creatively. But what preceded the interesting finish to the match?
ADVERTISEMENT
Article continues below this ad
Bianca Belair gets creative at WrestleMania Backlash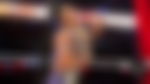 ADVERTISEMENT
Article continues below this ad
Bianca Belair made history at WrestleMania when she beat Sasha Banks in the main event of Night 1. Her historic win needed a historic defence to set Belair apart from previous women's champions, and Bayley was the perfect dance partner for her.
Bianca showcased her athleticism by dominating Bayley completely. She out-powered, out-wrestled and outclassed the longest reigning SmackDown Women's Champion. Bayley fought back with her typical heel antics and attacked Belair's midsection with a suplex on the steel steps.
Belair kept up with Bayley, meeting her offence with big moves of her own. She nailed Bayley with a huge spinebuster for a nearfall but also kicked out of the Bayley to Belly. As Bayley went for the Rose Plant, Belair rolled her up and used her braid to pin her opponent.
Despite her attempts at cheating during the match, Bayley threw a fit at ringside. She confronted Paul Heyman and tried to get him to admit Belair cheated. With the finish, it doesn't look like issues between Belair and Bayley are over, and a rematch is coming.
How can WWE continue this feud?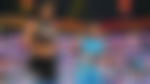 If you watched closely, it didn't look like Belair trapped Bayley's leg correctly on the pin attempt. Bayley kicked her legs out of the braid's grasp. But the referee counted to three, anyway. Bayley's frustrations are valid and warrant a rematch for the title.
ADVERTISEMENT
Article continues below this ad
One can expect the former Champion to come out on SmackDown and call Bianca a cheater. She clearly has Belair's number, as she dealt the current champion her first loss in WWE in January.
To legitimise her title reign, Bayley will demand another title shot. Belair is obviously going to accept her challenge to showcase her fighting spirit.
With WWE announcing the next PPV, Hell in a Cell on June 20th, we could see this rematch then. If not, WWE could satiate fans' appetites with a Bayley vs Belair match on an episode of SmackDown. If the rematch is anything like the first match, we're in for something special.
ADVERTISEMENT
Article continues below this ad