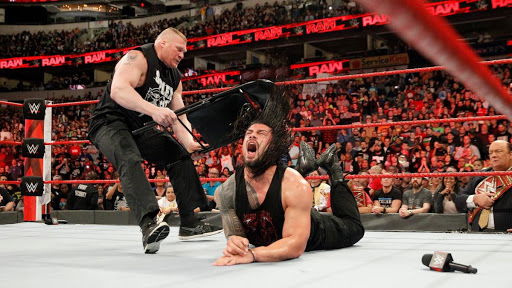 If you were a WWE fan in 2018, you would remember the year for Rey Mysterio's returns, Dean Ambrose's heel turn, Brock Lesnar being dominant, and Roman Reigns being booed as a face.
WWE and Vince tried everything they could to make the fans cheer for Roman. In this pursuit, they thought of a great segment idea to get the crowd on his side. They had Brock Lesnar beat Roman to a pulp on Monday Night Raw to heat their WrestleMania 34 storyline.
The segment was picture perfect. Kurt was in the ring and Reigns came to the ring-like Jon Moxley. He gets handcuffed by the "security" officers to restrain him and out comes Brock Lesnar.
Brock did what Brock does best. Destroy his opponent and take away their will to stand up and fight but one thing did not happen in the segment. The crowd wasn't cheering 'Roman! Roman!', they were cheering for Brock instead.
This segment meant even less when at WrestleMania 34, Brock won at Mania while demolishing Roman Reigns into oblivion.
Roman was booed during the match yet again, even though the match was following a Tommy Dreamer-esque structure which involves the face losing valiantly to get over with the fans.
Brock Lesnar and Roman Reign's career after the match
WrestleMania is supposed to be the event where old storylines end and new begin. WWE made this rule, and they broke it because Roman and Brock were feuding for the Universal title.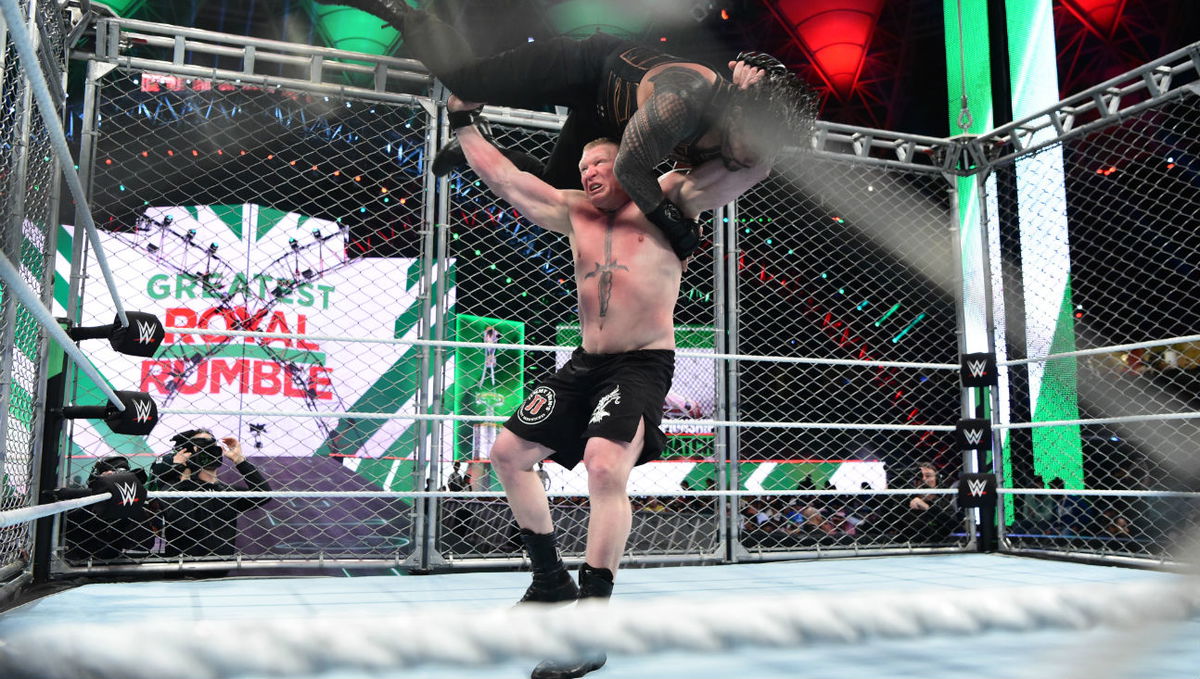 This did not help boost Roman's popularity as the Big Dog came up short again. However, on the brighter side, this feud came to an end with the match.
Brock would go away from WWE with the belt and Roman Reigns would continue his face even though he had the most heat against him.

This excruciatingly bad storyline came to an end at SummerSlam. Reigns and Lesnar fought for the title again and this time Reigns won. The fans hated it but he was the champion so at least Vince was happy.
This is another example of Vince McMahon not listening to the fans and being an egoistical booker. The 74-year-old still hasn't been successful with getting Roman over.
Now as AEW has emerged as a competitor, it would be interesting to see if McMahon would once again listen to the fans or not.