WATCH: Edge Recalls Hilarious Vince McMahon Story At Royal Rumble
Published 08/19/2020, 7:43 AM EDT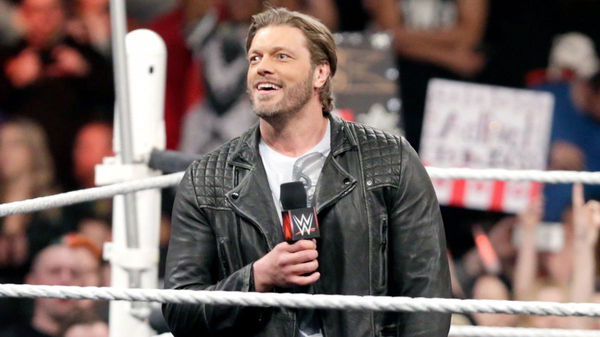 ---
---
WWE superstar Edge is well-known, both inside and outside of the ring. The former 11 Time World Champion and Hall of Famer has been with WWE for decades now. Hence, it is normal to think that he would have lots of behind the scenes information about iconic matches and moments.
ADVERTISEMENT
Article continues below this ad
One of these iconic moments was at the 2005 Royal Rumble, where owner Vince McMahon tore both of his quads.
John Cena and Batista were the final two men left in the Royal Rumble match. However, they were both eliminated from the Royal Rumble at the same time.
ADVERTISEMENT
Article continues below this ad
This incident led the ending to mess up. A furious Mr. McMahon was yelling to restart the match with both men in question. This incident is one of the most well-documented ones and has been told from many perspectives of the people present.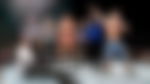 Looking Back At Rumble 2005 with Edge
ADVERTISEMENT
Article continues below this ad
The Rated-R Superstar was a part of the final three in 2005. Cena and Batista both eliminated him. In an interview with the Inside The Ropes, Edge shared his version of the story –
"Royal Rumble, right? This infamous Royal Rumble. Now everyone remembers that John Cena and Batista were in there last, right? And everyone remembers that they went out at the same time and it's like, 'Uh-oh.' What you might not remember is I was the third last competitor in there." Edge recalled. "So, I get eliminated. I'm starting to get up and go down the ramp, and I see them both land, and I went, 'Oh sh*t. This is going to be interesting.' Here's what is crazy; they hit simultaneously — like you can not map that out any better."
"I'm still walking to the back, and I just see that pompadour come power walking. Vince has a power-walk anyway but this thing was a next-level power walk. This was like a Thanos power walk — like eating worlds and I just went, 'Oh no. Oh good Lord'. Now, Vince is not the most athletic man in the world. He's really kind of like a newborn Colt on ice." Edge said. "You can just tell. He's strong, he can lift weights, but I wouldn't put him in a basketball game you know?," the audience was laughing with his every word.
ADVERTISEMENT
Article continues below this ad
"So, I get through the curtain and all I see is [Vince McMahon] go to dive in, go to stand up, and just [fall]. I go, 'This is odd'. Those guys are standing in the ring now he's sitting there. Go to get up, [he falls again]. He tore both quads. Yeah. Nobody knew at that time. I just remember like, 'Oh man, I am getting out of dodge. I am going back to that dressing room' and then we were told, 'Don't go in the hallway'. They kept the hallways clear so that Vince could somehow manage to walk because he refused help with two torn f*cking quads so that he could get in his car — his limo to take him to a hospital [to] get his torn quads fixed. That was a surreal little moment," the Hall of Famer concluded.
See the full video below –