WATCH: Hulk Hogan Calls a Fan "Dinosaur" When Asked to Sign Nintendo NES WWF Game
Published 01/27/2022, 11:37 PM EST

Follow Us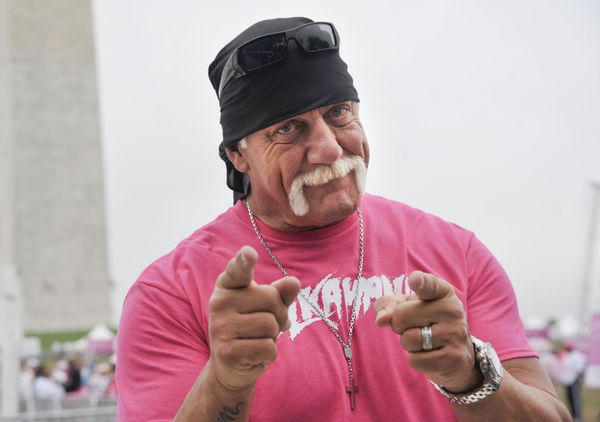 Hulk Hogan once had an interesting encounter with a fan, and couldn't resist but refer to him as a "dinosaur". But, the story is actually humorous and not offensive at all!
A fan visited Hogan at his beach shop and brought his Nintendo NES WWF Game with him. He wanted The Hulkster to sign the game, which put everyone on the map, according to Hulk!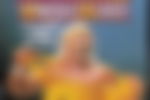 ADVERTISEMENT
Article continues below this ad
This game, created by Rare and published by Acclaim Entertainment, was released back in 1989 and was the second-ever WWE game to be launched. It was based on WrestleMania and Hogan was actually the face of the game.
Considering decades have passed since the game's release, The Hulkster referred to the fan as a dinosaur, because the game is extremely old!
It may not be the perfect metaphor, but it's amazing how some fans have held onto certain things from the past. This only goes on to show the impact Hogan had on his fans when he was in his prime.
What is Hulk Hogan doing now?
The Hulkster recently started recovering. His health hadn't been great, and he had lost a tremendous amount of weight. In fact, reports claimed that his degrading health had reached a matter of serious concern.
Now that he's recovering, he's been seen more often at the Beach Shop. He even worked closely with the team for his limited edition figurines for the festive season.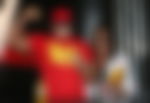 Moreover, Hogan has been hitting the gym as well. Hogan even posted from the gym while posing with a 1987 Championship Belt. The same replica is available at Hogan's Beach Shop.
ADVERTISEMENT
Article continues below this ad
Coming to Hogan's presence at WWE, the last time he was at WWE was during WrestleMania 37. He co-hosted the event with Titus O'Neil. Since then, he's been away from the company.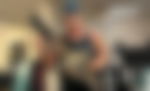 ADVERTISEMENT
Article continues below this ad
But, now that the 2022 PPVs are starting, there is a possibility of Hogan coming back to host one of them. In fact, it's quite possible given The Hulkster's improving health.
Watch This Story: Dwayne 'The Rock' Johnson to Brock Lesnar: How Many Children Do They Have?