WATCH: Jim Johnston Reveals How the Iconic Entrance Theme of The Rock was Created
Published 12/17/2020, 11:13 AM EST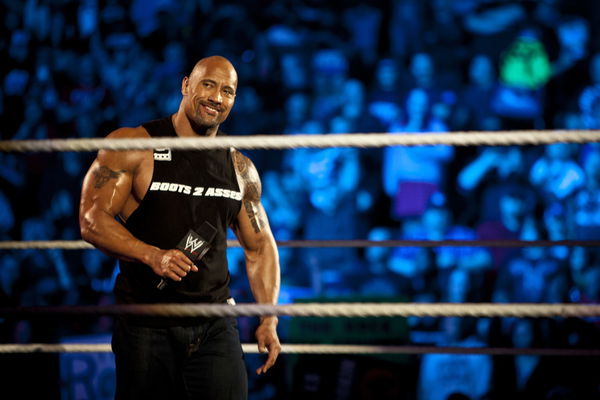 ---
---
Dwayne 'The Rock' Johnson is known as 'The Most Electrifying Man' to have been a part of the WWE Universe. Now, this is a claim that almost everyone can concur with. However, like everything about him, his entrance music added to the energy that oozed out of him when he walked to the ring.
ADVERTISEMENT
Article continues below this ad
Legendary WWE composer Jim Johnston gave an insight into how he came up with creating the magnificent entrance music for 'The Rock'.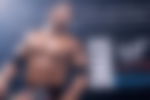 ADVERTISEMENT
Article continues below this ad
According to him, Johnson is a man of culture and charisma. Therefore, rock 'n' roll did not fit his persona, and neither could an entire orchestra composition do the trick.
Finally, Jim Johnson concluded that to make something huge, it needs to start off simple. Hence, the idea of starting with a simple bass line was born.
With time, Johnson continued to add other effects to it, such as drums, reversed electric guitar recordings, and other tunes that finally made it as electrifying as 'The Rock' himself!
One of the best aspects of it is hearing his voice instead of a song break out. That was the touch the entrance theme needed to become one of the best WWE has ever made.
'The Rock' arrived after Dwayne Johnson's first in-ring character failed
Dwayne Johnson arrived to the WWE ring for the first time as Rocky Maivia. This was his way of paying tribute to his father and grandfather. Even though Vince McMahon wanted a different character for him, the ex-Superstar thought otherwise.
Unfortunately, the fans did not connect to the character at all. Neither was the persona appealing to the audience, nor was it comparable to his colleagues. It reached a point where the audience spewed hatred as chants while his match was going on.
ADVERTISEMENT
Article continues below this ad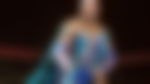 Finally, he took a break from the ring following a knee injury. During this break, the company and he got together to create a new character for him, and they struck gold.
'The Rock' became a famous character among the audience, and even though one trait was to snap at the audience, everyone loved him.
ADVERTISEMENT
Article continues below this ad
To this date, Dwayne Johnson's in-ring character remains as one of the better ones to have walked the WWE ring.